Click on a role to see each candidate. Click on a candidate's name to see their image, 3 key points, platform, speech, and Facebook event (if applicable).
Montreal Campus
3 key points
Advocate for the needs and concerns of MD-PhD students
Work with the MSS to improve student's transition to and from PhD years
Liaison between the MSS and MD-PhD student society
Hi I'm Daniel, an Med-1 enrolled in the MD-PhD program. As you may know, the MD-PhD program is
a 7-8 year program where students complete a PhD in addition to medical school. Students in this
program take a leave from medical training at the end of blocks and transition into a PhD program for
3-4 years before returning to complete the medical curriculum. Given this structure, MD-PhD students
face unique challenges. MSS activities and decisions may affect all MD-PhD students—even during
PhD years when MD PhD students are not MSS members. As the MD-PhD program's voice on the
MSS council and some of its committees, I am running to ensure that the MSS considers the challenges
faced by MD-PhD students as it makes decisions. Further, I intend to work with the MSS to make MD-
PhD student's transition to and from PhD years as seamless as possible and will work to allow MD-
PhD students to be involved in the MSS community throughout PhD years. I look forward to working
with the MSS to helping the MD-PhD program train the next generations of clinician-scientists!
Med-1 Academic Representative
3 key points
Efficient Communication

Acting as a liaison between the MSS and faculty regarding all concerns and feedback that may arise throughout the course of the curriculum. As well as pushing for more regular and organized updates on the MSS website.

Accessibility to Resources

Working towards ensuring that the student body can access essential materials with ease (ranging from study aids, question banks, flashcards, and more). As well as striving towards developing peer tutoring programs.

Supportive Academic Environment

Promoting a culture of academic wellness by facilitating ease of access to wellness resources. Also promoting more social student academic resources ranging for study groups to networking workshops.
Hi everyone! My name is Fahima Khan, and I am very excited to run for the position of Med-1 Academic Representative this year! As someone with a strong passion for both education as well as medicine, I truly believe we can work together to strive towards an academic journey that is as rewarding as possible.
Here's a glimpse into my background:
Although I was born in Montreal, I spent most of my childhood in the small city of Cornwall for a decade before returning. Prior to medical school, I completed a B.Sc. in Neuroscience from McGill University. I truly enjoyed the three years I spent at McGill pursuing my bachelor's degree and am very much looking forward to the upcoming four years of McGill Medicine!
Now here's my platform:
As we embark on this academic journey together, I believe it is ever so critical to recognize the importance of efficient communication, accessibility to resources, and an overall supportive academic environment. If elected, I would work diligently to advocate for these critical aspects to ensure that each member of the MSS is given the opportunity to truly reach their full potential!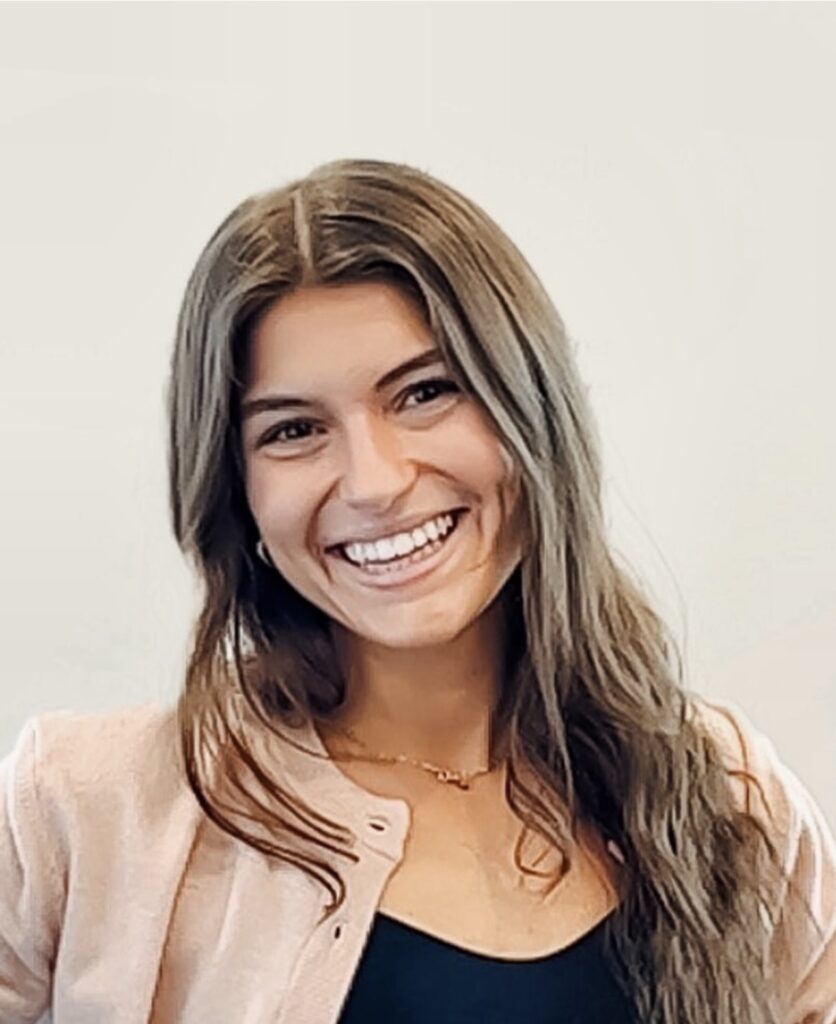 3 key points
Create an inclusive and supportive environment where students can succeed academically, personally, and emotionally.
Advocate for individual needs, concerns, and aspiration, ensuring that every student's voice is heard and respected.
Foster an environment where every student is informed, engaged, and empowered.
Hello Class of 2027!
My name is Renata Sabelli and it is with great enthusiasm that I am running for M1 Class President.
A little bit about me! I grew up in a small lake town near the US border and moved to Montreal for high school with my family. Prior to medical school, I completed a B.Sc. Honours in Anatomy and Cell Biology here at McGill during which I was involved in many student interest committees and volunteer-based organisations. Now onto my platform!
Your well-being and success are at the forefront of my platform. Whether you need academic assistance, help navigating university services, or require resources in regard to mental health, my commitment to supporting you is unwavering. For those seeking academic supports, I will work to ensure that tutoring, study resources, and peer mentoring programs are readily available. I understand that navigating university services can be complex, and therefore I aim to serve as a bridge between students and the resources available on campus, making it easier for you to access the services you require. When it comes to mental health, I recognize the importance of well-being in your academic success. I will actively promote mental health awareness, offer resources for stress management, and advocate for additional mental health services to support your overall wellness. My vision is to create an inclusive and supportive environment where you can thrive academically, personally, and emotionally.
I will oversee all of our cohort's activities with meticulous efficiency, providing clear and easily accessible records of our plans, budgets, and outcomes. Transparency will be the guiding principle in my governance, and to this end I intend to maintain transparent communication with all parties involved.
I aim to establish regular channels for open communication, including suggestion boxes, surveys, class group conversations and one-on-one personal messages. Your thoughts and perspective will be welcomed and considered in every significant decision. I will actively seek to represent our class on various committees, advocating for your unique needs and experiences. I firmly believe that every voice matters, and thereby I am dedicated to ensuring that your feedback and opinions are not only heard but also actively assessed and acted upon. I am committed to building strong relationships with faculty and university administrators to effectively convey student concerns and advocate for changes in policies or student services.
In the next four years, as the class of 2027, we are embarking on an incredible journey filled with milestones that will shape our lives and careers. In just a couple of weeks, we'll come together to face our first block exams, a testament to all our dedication and resilience. Two years from now, we'll dive into clerkship, gaining invaluable hands-on experience that will mold us into exceptional healthcare professionals. However, beyond the confines of our academic pursuits, these years will also be marked by personal growth and transformations. Some of us may find love and commitment, while others may take their first steps towards independence by moving away from their family homes. Through every twist and turn, we will be each other's family, a steadfast source of camaraderie, empathy, and strength.
Our medical school journey is not just about textbooks and exams; it's about the bonds we forge, the support we offer, and the shared experiences that shape us into compassionate healthcare professionals. I am committed to fostering this sense of belonging and unity. Together, we will celebrate each other's successes, lift each other up during challenges, and ensure that no one feels alone on this demanding path. We are not just classmates; we are a tight-knit community, and I would be honored to lead you in this incredible journey. I'd love to act as a point of reference for our cohort, and act as a reliable source of support, information, and advocacy. As your prospective Med-1 President, I will be accessible to you whenever you need guidance or assistance. I am committed to being a constant presence, someone you can turn to with questions, concerns, or ideas, and I will work tirelessly to ensure that your voices are heard.
Thank you so much for taking the time to read my platform. If you have any questions or concerns, don't hesitate to contact me via e-mail/Facebook or in person!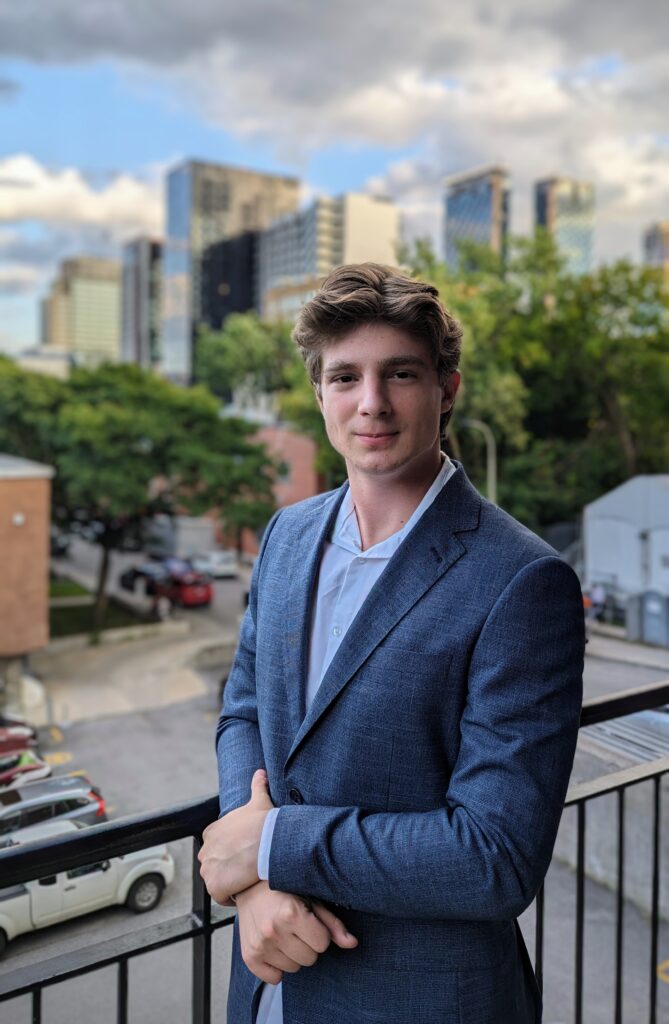 3 key points
Accessibility: I will be a strong voice for students' suggestions, grievances, and ideas to ensure that our class' issues receive full attention from the MSS and Faculty.
Transparency: I will remove communication barriers between the Med-1 class, MSS,
and the Faculty of Medicine to keep the class up to date on relevant issues that
affect them
Support: I will work with upper-year students and MSS members to support the
Med-1 student body with academic and administrative resources.
Hello, Med-1 class. My name is Darius Lambiri, and I am running for the position of Med-1 Class
President. As your representative, I will foster an environment of accessibility, transparency, and
support. To achieve those goals, I propose the following:
Accessibility: All of us have unique perspectives and concerns. As your representative, I want to
ensure that your voices aren't just heard but amplified. I'll always be ready to listen to
everything you have to share, whether it's an innovative idea or a pressing concern, and
advocate within the MSS and the Faculty of Medicine. I will tirelessly ensure our collective voice
reaches the right ears and that action is taken.
Transparency: Staying informed on important decisions, opportunities, events, and changes
that directly impact us should be straightforward, not a scavenger hunt. My commitment to you
is to ensure transparent communication from the MSS and the Faculty of Medicine to the
Med-1 class. I will set up update sessions and open forums to ensure proper dissemination of
information and necessary clarifications.
Support: The medical school journey, though exciting, will be challenging. However, upper-year
students have already navigated the waters of the Med-1 year. I'm enthusiastic about creating
strong connections with upper-year students and tapping into the broader resources available
through the MSS. Think mentorship programs, academic resource-sharing, and maybe even a
few friendly mixers to share stories and advice.
To shape a Med-1 experience where every voice counts, we're always informed, and support is
just a conversation away, I will enthusiastically advocate on behalf of the Med-1 student body
with all medical community stakeholders at McGill. As we enter this crucial year, let's make it a
foundation that sets the tone for our medical journey. I'm here, ready to work alongside you.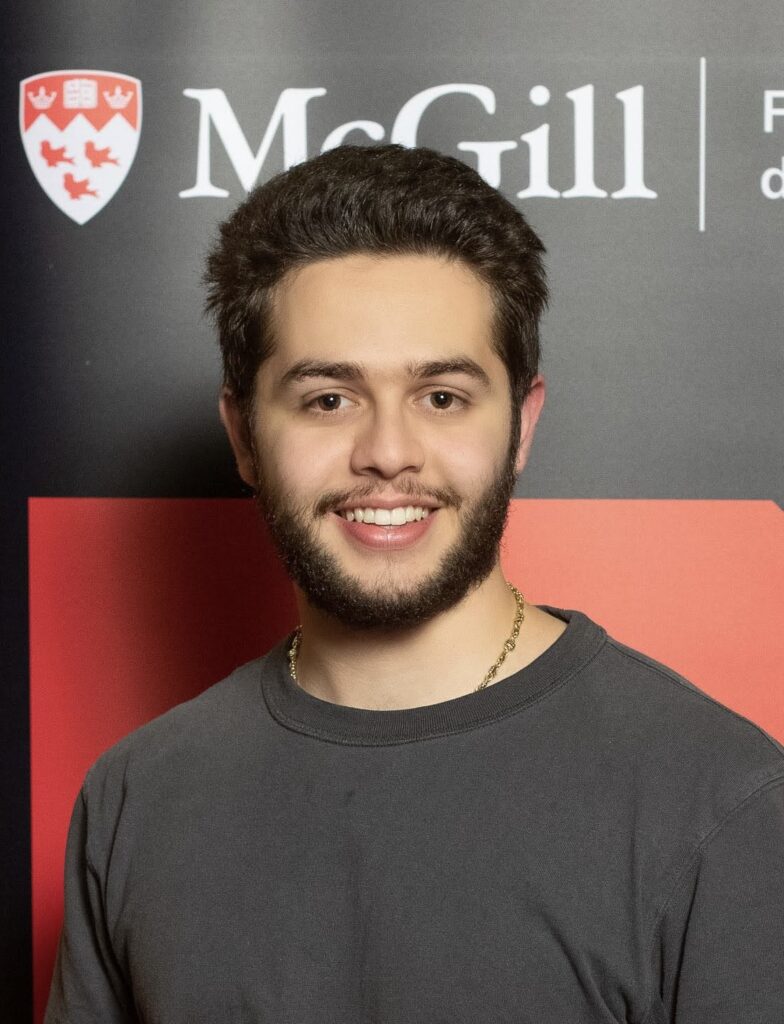 3 key points
Represent the class of 2027, create an inclusive environment, and strive for our goals.
Establish a strong line of communication to clear out confusion and uncertainties pertaining to our student life.
Expand student wellness resources to include initiatives that target physical well-being.
Hi everyone! Bonjour à tous! My name is Gabriel Berberi, and I am beyond excited to announce that I'm
running for Med-1 President. Throughout the past 2-3 weeks, I got the chance to meet so many of you,
and it was amazing! Completing an undergrad partially during the pandemic makes me feel like I missed
out on so many things. For this reason, I want to be involved with our class and I want to make sure we
all have a great first year together!
For those who don't know me, I grew up abroad for most of my life before I came to McGill. Visiting family in Montreal during my summers as a child made me love this city and I now proudly call it home! I did a B.Sc. in Microbiology and Immunology (MIMM) which I completed in May 2023. During my undergrad, I was involved in student government on MSERT (a SSMU service), where I
managed a team of 10 people, worked with peers on various projects, and collaborated with external organizations both within and outside McGill. This role taught me a lot about student governance, the structure of different faculties/organisms within the university, and how they operate. I wish to utilize those experiences to represent you the best I can!
As president, I would like to do the following:
• Making sure that everyone's voice is heard is something that I highly value. I would like to work with the class council to create an unforgettable first year – where people feel comfortable
sharing their goals and concerns. I will do my best to collect those through a feedback form where people can tell me anything they would like, anonymously or not. My job will be to pass on this information to the faculty when needed or to get to work when feasible. We will be spending the next 4 years together. Establishing a strong foundation this year and having strong
connections within the class of 2027 will be crucial for the remaining of our time at McGill.
• Saying that the first week of school was busy, overwhelming, and confusing would be an understatement. From what I saw and heard, information pertaining to classes and class
activities hasn't always been communicated very clearly. I hope to change this through regular emails where the class council and I will be able to share updates about upcoming classes, assignments, events, or just what's happening behind the scenes. The goal would be to share resources or information relevant to our success and enjoyment. Of course, emails will not be
the only way of communicating. I will also be sharing frequent updates on the student groups or on Facebook. Finally, I promise to respond to messages, questions, and concerns in a timely
manner (same day). This is something very important to me personally, and it will help create trust between the council and the student body.
• Learning about all our wellness resources since the start of school has been super exciting. It made me feel supported and appreciated. However, I noticed that most resources didn't focus on physical wellness. As a very active person myself, I often find comfort in doing sports to de-stress during times of pressure. I would like to create initiatives that will encourage people to remain healthy and fit without taking a toll on their academic or financial situation. For example, we could set a portion of the budget toward subsidizing intramural sports for students who are interested. This will allow students to connect together, while also being active. Another thing that I would want to pursue is working with the Office of Medical Learner Affairs to create resources for students in need of prescribed paramedical services (for physical wellness) to access them without any charge. This is likely going to be a big project that will involve the MSS and/or the faculty, so it might take some time and extra help to implement.
Med-1 Social Representative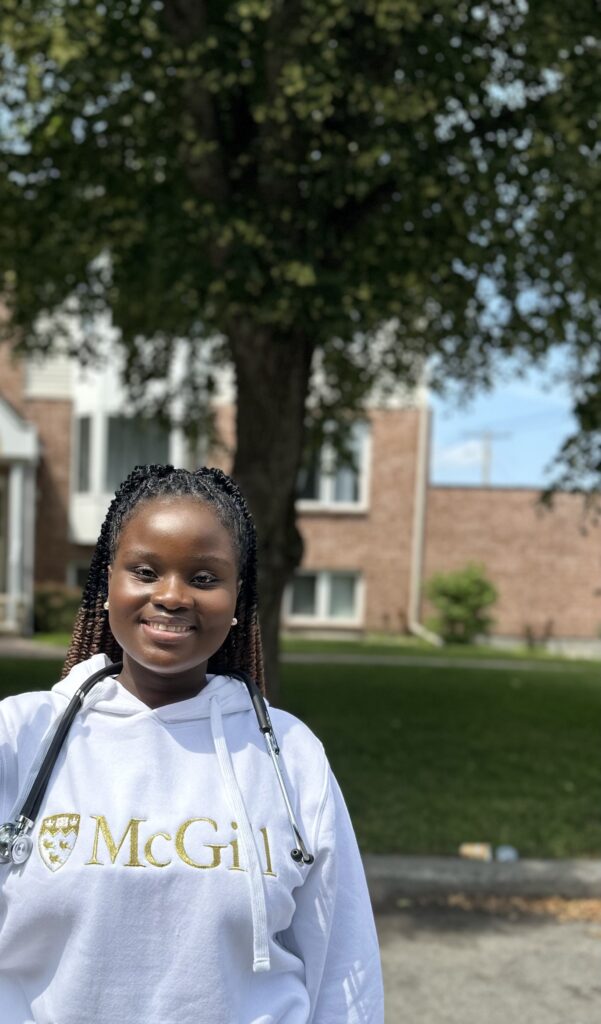 3 key points
My goal as VP-social is to have activities that are fun and diverse. A clue to one: karaoke can get intense!
On top of that, I want to implement social activities that could allow us to serve the community. Among those, we can have painting sessions for patients in long term care.
Last, but not least, I am eager to explore the possibilities to tailor some events to our professional goals; and to have fun while building ourselves. If I say, med speed dating, what do you think? Vote for me to discover!
---
Hi! I'm Délalie Houinsou, and I am originally from Benin. Before I go further, let me ask if you can picture a time where someone asked you what you do for a living; and you answered, "medical school to become a doctor". My guess is that they automatically assumed that you would spend the rest of your studies and life crawled up in your home, school, hospital, etc., with no social life. Well, we know that the medical journey is more than that, it's also about making connections, enjoying experiences, having fun, and enforcing or discovering your passions.
For a while, I have been the typical school-home person, with not much of a social life. Things changed a few years ago, when I understood that balance was key and that you have so much to live out there. Since, I have been more involved socially, love taking the lead to organize social gatherings between friends or colleagues. This is why I have decided to submit my candidacy as one of the med1 VP – social. Do I have the skills for this role? Absolutely, and I am a constant learner! In fact, I've held various positions involving social activities organization on a small/big scale. For example, as an international mentor, I have organized different events (scavenger hunts, dining outing, get togethers, etc.) for a diversified student population. Additionally, in my previous position of event organizer and supervisor, I was responsible to make a calendar of events based on students need, work with different partners, work with a team, make budgets and even organize an enormous gala that was a success. Equally, I would be honoured to serve the med 1 class in its beautiful diversity (culture, passion, background, etc).
On a last note, I would like to emphasize that being in this position also means to me to be a listener of my fellow classmates' needs, and to work together towards social well-being!
3 key points
Organize a wide variety of fun events that represent the interests of the class.
Collaborate with the Outaouais campus class council for out-of-Montreal events, in addition to other members of our class council (eg. treasurer) for fundraising events to support our agenda.
Ensure open platforms of communication to understand the class' needs and social interests while representing and advocating for them at general council meetings.
Hi everyone!
I'm Justin and I'm thrilled to be running for Class (Social) Representative. Throughout my undergrad, I took part in organizing several club events and activities, and in Med-1, I hope to continue having the opportunity to create such memorable experiences.
Most notably, my priorities throughout Med-1 will be to organize events celebrating milestones and achievements (eg. block parties), promoting cohesion and unity among our class, wellness activities (eg. intramural sports, ski trips), and fundraising events that are fun, engaging, and with something for everyone to enjoy.
I hope to accomplish these goals with the following:
EVENT ORGANIZATION
Med-1 and FMD are known to be some of the greatest years with fun events like block parties and ski trips. I'm excited to take part in continuing these traditions, while expanding the scope of events that represent the diverse interests of our class where everyone feels welcomed and included, and with elements for everyone to enjoy. Furthermore, I specifically want to highlight my goal of organizing fundraising events in collaboration with other members of the class council (eg. class treasurer) that can support increases to our budget and organize as many different experiences and activities as possible for our class.
COMMUNICATION & COLLABORATION
Having various forms of communication in place is critical to ensuring that our events are supported by the interests of the class while continuously working towards improvements. I want to ensure we create platforms to connect with students in our class to discuss any suggestions, ideas, or initiatives that can be supported by our class council. Furthermore, ensuring the collaboration on events with the Outaouais campus (eg. ski trips, block parties) can allow us to stay connected as a whole class even while kilometers apart.
REPRESENTATION
Alongside the other members of our class council, I hope to capture the needs, views, and social interests of our class using various communication platforms, like suggestion/feedback forms, surveys, and direct messaging. Most importantly, ensuring to share and advocate for these interests accurately and effectively at general council meetings. Following these meetings, ensuring active announcements to the class about updates that impact social events and activities.
At the end of the day, as our schedules become progressively busier, my ultimate goal is to ensure we have activities and events that remain a space where we can actively relax, socialize, and enjoy our time together as the incoming class of 2027.
Thank you and please feel free to connect with me at justin.matta@mail.mcgill.ca for any questions or suggestions!
3 key points
Accessible and supportive representation, ensuring all first-year students' concerns are heard and addressed.
Organizing diverse and engaging social events to create lasting memories and connections.
Prioritizing transparent communication channels to keep students well-informed and actively involved in our college community.
Dedicated and Approachable Representation:
As your first-year class representative, I am committed to being an accessible and reliable advocate for all of you. Whether you have questions, concerns, or suggestions, I will always make myself available to listen and respond promptly.
My goal is to create an environment where every first-year student feels heard and valued. I will actively seek your input and work to address any issues or challenges that any of you may face during your first year of med school!
By being approachable and dedicated, I aim to ensure that your voices are not only heard but also play an integral role in shaping our class's experience and overall medical school journey.
Exciting Social Gatherings:
Med school is more than just coursework; it's about forging connections and creating cherished memories. I am determined to organize a diverse range of social events that cater to everyone's various.
Together, we'll foster a vibrant, inclusive social atmosphere that enriches your medical school experience and helps build lasting friendships and a supportive network. Balancing academics with a rich social life is our goal, ensuring you leave McGill not only as a skilled medical professional but also as a well-rounded individual.
Clear and Open Communication:
Effective communication is the foundation of a strong student community. I will establish transparent communication channels, including regular updates through email newsletters keeping the student body informed.
You'll never have to wonder about important updates, upcoming events, or opportunities on campus. I will keep you informed and engaged, making sure you have all the information you need to participate fully in our college experience.
With clear and open communication, we can work together to build a connected and informed first-year class.
3 key points.
Organizing inclusive and accessible events for all M1 students such that ticket prices and time conflicts are not what will stop you from attending an event.
Organizing multiple free lunches or providing snacks for M1 students during and/or between classes throughout the semesters to encourage mingling between students, but also to try and soften the financial burden of purchasing food.
Organizing themed block parties and post-exam activities to give us all a chance to decompress after racking our brains during block exams!
3 key points
Using my strong business background to maximize every dollar of our budget for an enriching first-year experience.
Forging partnerships with local businesses to boost sponsorships, reducing expenses for events like block parties.
Prioritizing transparency and accessibility, valuing student input for an inclusive and responsive approach.
Hi, I'm Jeremy and I'm running for the role of Med-1 Treasurer! Armed with a strong business background and a keen eye for detail, I'm dedicated to maximizing every dollar for an enriching first-year experience.
Why am I excited about this opportunity? My journey through McGill University's Desautels Faculty of Management equipped me with a range of skills, including accounting, fiscal strategies, and responsible budgeting. These skills will be vital to ensure our limited finances are optimally spent, fostering a remarkable year for everyone. My experience establishing a MedTech startup during my graduate studies in Experimental Surgery at McGill further honed these skills, as I secured and managed substantial funding for our R&D.
When I served as VP Communications for McGill's Experimental Surgery Graduate Student Society, I gained the confidence to effectively support my classmates through my student council involvement. More recently, as a business consultant in the pharmaceutical industry, I mastered the art of understanding client needs and presenting compelling solutions – a skill directly transferable to advocating for our class's financial needs to sponsors, donors, and the MSS Council.
Should I have the honor of being elected Med-1 Treasurer, I pledge transparency, accountability, and responsible fiduciary management. My passion for business administration drives me to guide our class toward a secure, prosperous, and enjoyable year. I'm eager to collaborate with peers, donors, sponsors, and administration to create an outstanding experience for all.
Thank you for considering me for this pivotal role.
Leonaes Brahel Tatchinda Kuete
3 key points
Transparency: My commitment to transparency means ensuring that every student understands the purpose and impact of our financial choices, so we can collectively build a stronger, more accountable student council.
Collaboration: I believe that collaboration isn't just a choice; it's our greatest asset. Working together to serve the greater good of our entire student body. Together, we can make every dollar count.
Financial fun: I'll ensure that managing our funds is not just about responsibility; it's also about creating financial fun that makes our student council's initiatives shine brighter and our memories richer.
Hi, future doctors and dentists,
My name is Leonaes Brahel Tatchinda Kuete #Leo. It is a privilege for me to be in this cohort, and I greatly value the opportunity to become the next Med-1 Student Council Treasurer. I will be honoured to represent all of our interests on this council, and I am ready to endorse the financial responsibilities of this position by promoting financial discipline, transparency, and effective budget management.
My accounting and managerial skills, which I gained through diverse life experiences, will accompany me in my duties. I just hope not to break my calculator because of tons of bills (e.g. end of bloc parties).
Back to the real stuff. I started off at the age of 14 as a member and treasurer of the cooperative youth service of YMCA Saint-Laurent. This program initiated youth into the world of work by offering basic community services to the community of Saint-Laurent. As the treasurer, I was in charge of budgeting our expenditures, documenting all entries and exits of the account, organizing group fundraising activities, ensuring the safety of the account and providing weekly reports during the
general assembly. You may ask yourself: all this at 14 years old? Yes folks, but of course, I was supervised. I then became, at the age of 19, the coordinator of the program for two years, helping
teenagers in their daily planning, managing group funding, and ensuring good cohesion and team spirit within the cooperation.
My experience did not stop there. I then continued developing my accounting and management skills by applying them in my personal life as well as in my career as an entrepreneur. I learned to plan my monthly expenses and find ways to increase my personal cash flow. I started a tutoring company (TutoSuccès) 2 years ago, and I am responsible for managing all aspects of the organization, including the accounting and financial aspects (to all entrepreneurs, hit me up for your financial management if you need some help).
Lastly, with my parents working abroad, I am the one in charge of my family's monthly accounting. I keep track of all family expenses, from grocery budgeting to mortgage payments, using various platforms such as Excel (all the credits to my dad's financial allele).
In light of this role, I will value inclusivity, transparency, and collaboration, as well as sustainability and
long-term eco-friendly activities. Being aware of our busy schedule, something I plan to do during my
time as treasurer is to bring this financial information to you. I will regularly provide simple and digestible financial reports to the council members, and I will advocate for incorporating them in our
weekly info MDCM to avoid overwhelming you with tons of emails. I promise it won't be a labyrinth as
mycourses. I will also actively seek your opinions and feedback on budget decisions through anonymous surveys, open forums and focus groups, ensuring that your voices are heard in financial
matters. I will work on developing suitable budgets and reports and, collaborate with the council to
ensure that funds are allocated to projects that actually benefit our student body, boosting our
academic and extracurricular experiences. I intend to work hard to make transparency a permanent
core value of the treasurer's function.
As your Student Council Treasurer, I am committed to fostering financial responsibility, transparency,
and efficient budget administration. But remember, when it comes to finances, I'm not just your
treasurer, I'm your 'cents'ible friend! So let's invest in a future filled with laughter and start promoting
wellness in our own faculty. Together, let's establish a financially healthy atmosphere and make every
dollar count. Vote for financial fun and responsibility – vote for Leo as your next student council
treasurer!
3 key points
Financial Transparency: Ensuring transparency in financial ma[ers has always been a
cornerstone of my approach. I will consistently communicate budget updates and
financial reports to members, fostering trust and accountability within the MSS.
Partnership and Collaboration: Collaborating with other student council members will
ensure our financial strategies align with the overarching goals of our medical school.
Smart spending: Identifying areas for cost optimization without compromising quality
will be central to my approach. I'm dedicated to ensuring that our funds are wisely
spent.
Hey fellow medical scholars! I'm honored to introduce myself as Nicholas Zakem, and I'm enthusiast about becoming your Med-1's Treasurer at McGill. With a solid foundation in financial management and a passion for medical education, I'm dedicated to ensuring our
finances support our academic journey. Let's now delve into how I plan to contribute to our medical community's financial wellbeing.
Beyond the books, student life plays an integral role in shaping our Ame at McGill. From late-
night study sessions to the camaraderie forged during small groups, these experiences enrich our medical education journey in countless ways. As your potential Treasurer, I'm not just here
to balance academics – I'm here to contribute to the financial stability that underpins the diverse range of events, and activities that create memorable moments for all of us. Let's work together to ensure that our financial resources empower not only our academic pursuits but also the
thriving student life that makes our medical community unique.
But why me? My journey in finance and leadership has positioned me well for the Treasurer role.
Through acAve involvement as the Treasurer for Université de Montréal's Rehabilitation Student Society, I've gained firsthand experience in budget planning, effective management, and the coordination of events through collaboration with a diverse student council. These skills, combined with my commitment to medical education, make me a perfectly qualified candidate for this position.
3 key points
1) Create partnerships with local EDI organizations and student clubs and disseminate resources and opportunities to the McGill student body.
2) Work closely with UGME to ensure appropriate EDI representation in the curriculum, teaching activities, and medical school admissions.
3) Maintain transparent communication and serve as an MSS EDI point of contact. Advise the MSS on current issues and concerns regarding EDI.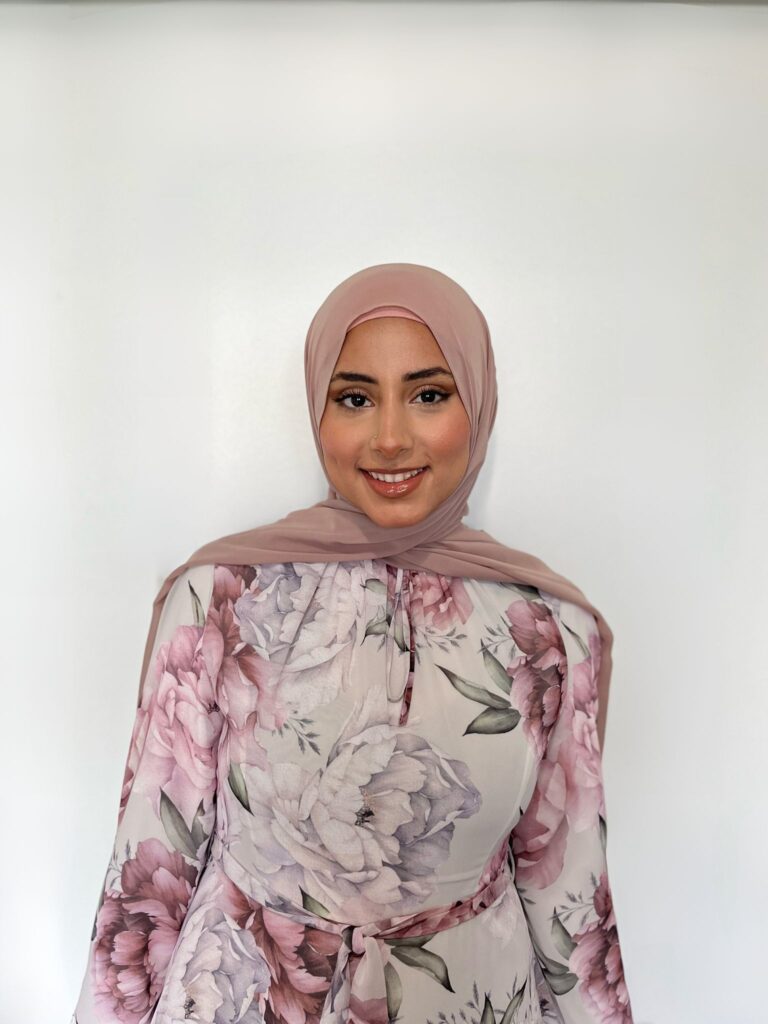 3 key points
● Inclusive Representation and Engagement: Drawing from student leadership positions
and diverse professional experiences, I am committed to ensuring that all voices,
particularly from marginalized groups, are centered in MSS decisions.
● Proactive EDI Initiatives: Prioritizing the establishment of EDI workshops and training
sessions, in partnership with the student union and clubs, to equip students with tools for
cultural competency and addressing biases.
● Dynamic Feedback Channels: Introducing a system for students to share EDI concerns
and ideas, paired with awareness campaigns to celebrate diverse cultures, backgrounds,
and identities.
Hi! My name is Sarah Aly, and I am a first-year medical student at McGill running for VP of
Equity, Diversity and Inclusion (EDI) on the McGill's Medical Students Society (MSS). Having
been deeply involved in student leadership throughout my undergraduate years at uOttawa and
being a member of a visible minority, I understand first-hand the importance of EDI initiatives.
My aim is to channel this passion and my past experience into creating an inclusive
environment where every student feels welcome, seen, and heard, regardless of their
background.
A little bit about me:
Diverse Professional and Volunteer Experience: My long-term work with Health Canada on the
COVID-19 Task Force has equipped me with the skills to handle pressing issues efficiently and
work effectively with stakeholders. Additionally, my voluntary contributions, especially with the
United Ottawa-Gatineau COVID-19 Relief, reflect my commitment to community well-being.
Student Leadership: My experience on the Board of Directors of the University of Ottawa
Students' Union showcased my dedication to student representation and needs. I also held the
position of Senator for the Faculty of Health Sciences where I represented ~3000 students on
the University of Ottawa Senate for 2 years.
Other: Outside of my studies, I love traveling and have visited nearly 20 countries in the last five
years. Winter is my all-time favorite season because of skiing, skating, and winter fashion. I
really enjoy swimming and playing different sports, even if I'm not the best at them. Cooking,
especially Middle Eastern and South Asian dishes, is another major hobby of mine. I've always
dreamed of opening a restaurant one day after I retire from my medical career.
Key Objectives:
Broadened Representation: I'll work towards ensuring that all voices, especially from
marginalized groups, are equally represented in all decision-making processes within the
Medical Students Society.
EDI Workshops and Training: In collaboration with clubs and student union
representatives, I aim to hold workshops that promote cultural competency and provide
students with tools to understand, recognize, and combat biases.
Feedback Mechanism: Establishing a two-way communication channel where students
can voice their concerns and suggestions related to EDI to ensure that we are always
moving forward.
Collaborative Approach: I hope to partner with various clubs on campus and other
representatives to host events that celebrate diversity and promote inclusivity.
Awareness Campaigns: Organize events that enlighten the student body about different
cultures, backgrounds, and identities, ensuring a culture of respect and understanding.
If you have any questions or comments about my platform, please don't hesitate to reach out to
me via email (sarah.aly@mail.mcgill.ca), on Facebook (Sarah Aly), or in person! With your vote, we can turn the Medical Students Society into a place where we don't just notice our differences
– we truly celebrate them.
3 key points
Create more opportunities for students who would like to participate in Global Health projects.
Contribute to educating medical students and the general population on the importance of Global Health.
Help create a more positive image of Global Health.
As a Gen Z, I have noticed how prone to anxiety my generation is. This makes total sense; more than any generation before, we are extremely aware of how the world is metaphorically – and sometimes literally – on fire. I was born in 1999 (I'm a 90's kid, don't @ me) and the first major international disaster that I remember seeing on the news was the earthquake that hit Haiti in 2010. I remember feeling hopeless when watching the images of the aftermath, but I also remember feeling inspired when watching health professionals provide relief and care for the victims. This event sparked my interest in Global Health Organisations and lead me to the pursuit of a career in medicine.
I grew up in Cameroon and I won't try to sell you a sob story about the difficulties of growing up in a third world country because frankly, I had a pretty happy childhood there. However, I was able to experience first-hand the gap in healthcare resources and services that exists between poor and rich countries. This makes me especially aware of the privilege that I have now as a medical student at McGill University. Knowing where I come from, it is important to me to give back to the less fortunate parts of the world and I am always seeking opportunities to learn about how to tackle the causes of inequity on a large scale. In 2018, I had the chance to spend 7 weeks in Bolivia learning the basics of international cooperation while working with a local NGO that runs projects to generate sustainable income for schools in rural regions. What I retain from this trip is how enriching it felt to connect with and learn from people who have vastly different life experiences from mine. My personal experiences have instilled in me a vision of Global Health based on collaboration that I want to promote.
As VP Global Health Canada, I would first like to help create more opportunities for students who would like to participate in Global Health projects and provide them with resources to make the most out of their experience. Secondly, I would like to contribute to educating medical students and the general population on the importance of Global Health. Covid-19 has made it obvious that we can no longer ignore what is happening on the other side of the globe and I want to help in making sure that we learn from this pandemic. Lastly, I want to help create a more positive image of Global Health. For a long time, the image of Global Health efforts has been the picture a child suffering from severe malnutrition. While this is a reality that needs to be seen, I believe that Global Health is also about sharing of knowledge, empowerment of marginalized groups, and cultural exchange and I will strive to bring forward this vision of Global health.
Although I have strong ideas of what I would like to accomplish as VP Global Health Canada, I must admit that as a Med-1 student, I still have a limited understanding of the different ways that I can make an impact. Nonetheless, I am eager to learn from other MSS members and I will always be receptive to ideas and suggestions from students on how to best represent our vision of Global Health.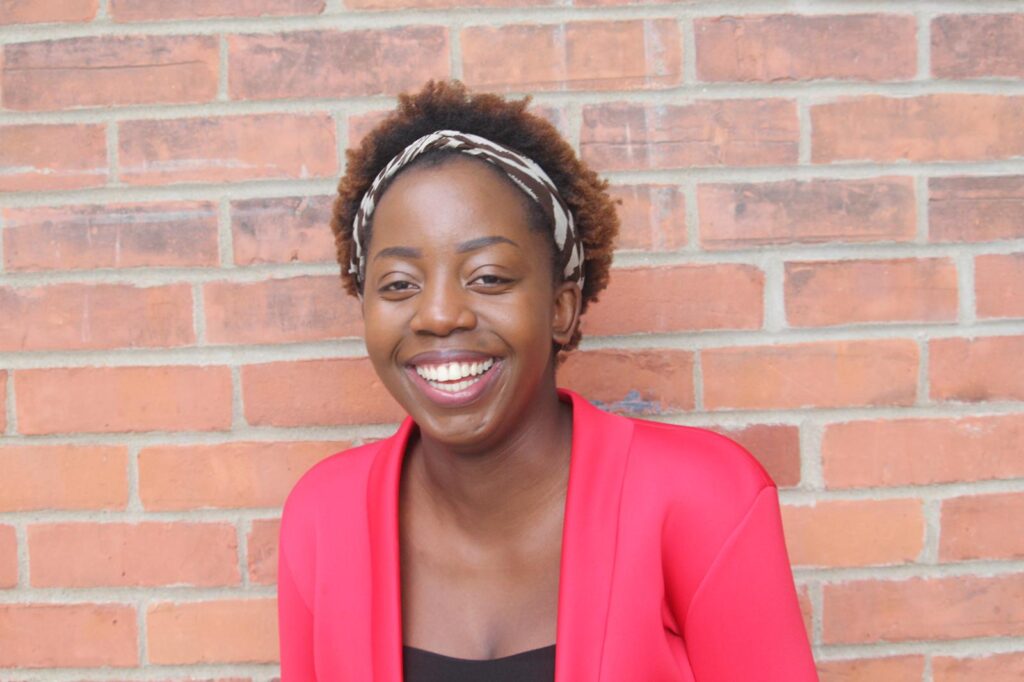 3 key points
Growth: Encourage our growth in cultural competence in global health practice by encouraging cultural sensitivity training and experiences to prepare us for cross-cultural healthcare encounters.
Accessible Opportunities and Funding: Advocate for diverse financially funded opportunities for medical students to participate in global health electives, conferences, research or medical missions, encouraging us to gain practical experience while providing care to underserved populations worldwide.
Partnerships and Networking: Foster partnerships with global health organizations, NGOs, and other institutions to provide us with networking opportunities, internships, and mentorship programs.
Hello everyone, Bonjour à tous! I'm Claire, and I'm thrilled to announce my candidacy for the position of Vice President of Global Health Canada.
Why am I seeking this role?
My journey began in Zimbabwe, and in 2018, I came to Canada to pursue a Master's in Public Health. I firmly believe that our collective diversity, encompassing culture, race, and life experiences, is our strength and holds the potential to enact profound and lasting change within the medical field. As medical students, we are privileged to wield the power to shape the global landscape of healthcare delivery. I am convinced that, by working together with respect, empathy, and cultural sensitivity, we can genuinely begin to bridge the glaring gaps in healthcare access and quality in underserved populations worldwide.
From a young age, my heart has been drawn to serving marginalized communities. I have seized numerous opportunities to contribute to the global health arena, such as initiating a program in my Zimbabwean community that educates young girls to make reusable sanitary pads, assuming the role of Editor in Chief for McGill Perspectives of Global Health, and working in regions in the global south.
I firmly uphold the principle of 'nothing about us without us.' Therefore, as the Vice President of Global Health, I am committed to harnessing the rich diversity of this student body and drawing upon my unique experiences as an African Black woman to accomplish the following three critical goals:
Cultural Competence and Growth: As your VP of Global Health Canada, I am committed to cultivating an environment of continuous learning. Together, we will embark on a journey to develop our cultural competence in the global health practice. We will identify areas of growth that enable us to navigate cross-cultural healthcare encounters with sensitivity and respect. I will collaborate with our Global Health office to champion cultural sensitivity trainings, promote inclusive leadership, and facilitate language experiences, ensuring that we are well-prepared for the diverse healthcare landscape.
Accessible Opportunities and Funding: Financial constraints and limited opportunities should never hinder our aspirations in the global health domain. I will forge strong collaborations, both within our Global Health Office and with external partners, to create funded opportunities worldwide. By removing financial barriers and expanding access to resources, we will ensure that we engage meaningfully in global health initiatives in the global health arena that resonate most profoundly with our values and passions.
Partnerships and Networking: Building bridges and fostering collaborations are essential for impactful global health endeavors. I am dedicated to cultivating partnerships with global health organizations, NGOs, and academic institutions. These partnerships will offer us valuable opportunities, including internships, research projects, and mentorship programs. Together, we will create a vibrant network that not only supports our growth but also enhances our contributions to global health initiatives worldwide
---
Outaouais Campus
Med-1 Academic Representative
4 points clés
Je m'engage à être académiquement motivée pour garantir votre succès académique
Je m'engage à être une bonne communicatrice , être une voix pour les étudiants envers la faculté
Je m'engage à être une bonne collaboratrice pour cultiver un environnement d'entraide pour favoriser l'apprentissage
Je m'engage à être très organisée et rassembler des ressources académiques complétant les cours
Je suis enthousiaste de soumettre ma candidature pour représentante académique de classe en Outaouais!
Plateforme
Ce poste me captive pour plusieurs raisons :
– Je suis très motivée académiquement. Étant une certified tryhard depuis le secondaire – où j'ai gagné la Médaille du Gouverneur Général et la Médaille du Lieutenant-Gouverneur 😉 – je suis convaincue de remplir toutes les obligations d'une excellente représentante académique de classe. En fait, je suis passionnée par la réussite scolaire, c'est vraiment mon adrénaline. Je travaille très fort pour bien comprendre la matière, et ainsi, je suis profondément engagée à garantir que notre expérience académique soit exceptionnelle. Essentiellement, votre réussite est ma priorité, et je suis là pour vous apporter tout le soutien dont vous avez besoin, parce que je comprends à quel point le succès académique est important!
– Je suis une bonne communicatrice. Je comprends que ce poste sera exigeant en termes de correspondance, et donc être représentante académique signifie être une très bonne communicatrice, ce qui est tout à fait parfait pour moi. En fait, il faut être capable de communiquer avec vous, les étudiants, mais aussi avec les professeurs et les responsables de la faculté! De ce fait, je m'engage à être une liaison active entre vous et l'administration, que ça soit pour des préoccupations académiques, des suggestions pour le curriculum, des commentaires concernant les cours… Bref, je m'engage à ce que vous soyez toujours entendus, car votre voix compte! Armé de vos commentaires, je travaillerai sans relâche pour plaider en faveur d'améliorations significatives, I have your back! Ainsi, je serais disponible à tout instant pour répondre à vos questions et pour distribuer vos commentaires envers la faculté!
– Je suis une bonne collaboratrice. Notre cohorte est petite, et c'est un grand avantage. Nous pouvons tous collaborer pour nous assurer de notre réussite académique mutuelle. En effet, en tant que représentante académique, je vais m'assurer de cultiver un environnement promouvant la collaboration académique, que ce soit en organisant des groupes d'étude, des discussions interactives et des plateformes de partage de ressources qui serviraient d'améliorer et d'encourager notre apprentissage collectif.
– Je suis très organisée. Je m'engage ainsi à m'assurer d'une bonne organisation des ressources académique pour se partager entre nous. Je vais rassembler et fournir des ressources qui complètent nos cours, vous aidant ainsi à naviguer plus efficacement dans le programme et à approfondir votre compréhension de la matière.
Enfin, je m'engage sincèrement à laisser une empreinte durable sur notre expérience de première année en médecine. Votre parcours académique compte, et je travaillerai avec diligence pour m'assurer qu'il soit mémorable et enrichissant!
3 points clés
Assurer que vos opinions soient entendues
Assurer l'égalité des deux campus
Organiser les ressources
Bonjour classe de 2027!
À tous ceux avec qui j'ai passé une année et à ceux qui ne me connaissent pas très bien encore, je m'appelle Shuang et je me présente en tant que candidate de représentante académique de classe. En cette période de transition complexe, confuse et potentiellement inquiétante alors que nous entamons notre première année de médecine, je souhaite apporter du soutien pour faire de cette année une expérience aussi agréable que possible.
Assurer que vos opinions soient entendues
Malgré le merveilleux soutien que nous bénéficions de la part de nos mentors, professeurs et directeurs, il arrive parfois que nos idées et préoccupations ne sont pas toujours celles qui ressortent des discussions étant donné notre perspective unique en tant qu'étudiants. Ainsi, mon objectif est de favoriser un environnement sain dans lequel nous pouvons librement communiquer avec la faculté. J'espère que nous ne sommes pas seulement écoutés, mais que nous soyons réellement pris en compte et que nous engendrons des changements concrets. Considérant que notre campus est encore jeune, nous avons l'opportunité de travailler ensemble pour le façonner positivement.
Assurer l'égalité des deux campus
Puisque nous étudions dans un campus distinct, nous possédons nos propres systèmes et sommes parfois influencés par des facteurs différents de ceux de Montréal. Il est donc normal d'avoir des divergences entre les deux campus. Cependant, je souhaite veiller à ce que ces différences n'entraînent pas un désavantage pour notre cohorte. Je m'engage à communiquer avec la faculté en cas d'écarts significatifs ou d'injustices survenant au cours de l'année. En mettant aussi en place des ressources spécifiquement adaptées pour notre campus, j'espère pouvoir contribuer à ce que nous soyons toujours le meilleur de nous-même.
Organiser les ressources
En parlant de ressources, notre cohorte est extrêmement chanceuse de disposer d'une multitude d'outils fournis par l'aide et la collaboration des cohortes précédentes. Cependant, il est facile de se perdre et de ne pas savoir par où commencer ni quels documents étudier. Nous pouvons aussi oublier qu'ils sont là lorsque nous en avons le plus besoin. J'aimerais donc organiser toutes ces ressources pour qu'elles soient utiles au bon moment en mettant l'accent sur celles qui sont pertinentes au début de chaque bloc. Je souhaite aussi prolonger cette aide aux futures cohortes en ajoutant nos propres outils d'étude à ceux déjà présents.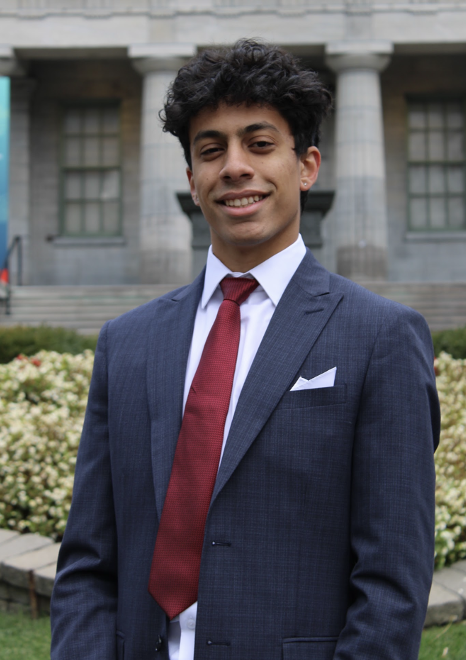 3 points clés
Un engagement envers le bien-être et la progression de notre cohorte, en mettant particulièrement l'accent sur la santé mentale et la réussite académique.
Mon expérience en tant que président du MDSA m'a fourni l'expérience nécessaire pour diriger efficacement la MSS, y compris pour établir des relations avec la faculté de médecine et des sciences de la santé afin de transmettre efficacement les besoins des étudiants.
Je vise à engager activement les étudiants pour recueillir leurs besoins, garantissant des mesures équitables de la faculté et se consacrant à la promotion des intérêts académiques et professionnels grâce à des partenariats avec les établissements de santé et un soutien à la recherche
Devenir président de la MSS sur le campus Outaouais de McGill nécessite un mélange unique de qualités de leadership, de vision et de dévouement au bien-être et à l'avancement de mes camarades étudiants. Je crois posséder ces caractéristiques et être le candidat idéal pour ce poste.
Tout d'abord, je suis engagé à promouvoir un environnement de soutien et d'inclusion au sein de notre communauté étudiante en médecine. Je comprends que l'école de médecine peut être incroyablement exigeante, tant sur le plan académique qu'émotionnel. En tant que président, je donnerais la priorité à la santé mentale et au bien-être de nos membres, en plaidant en faveur de ressources et d'initiatives visant à réduire le stress, tout en favorisant la réussite académique.
De plus, mon expérience en tant que président du MDSA m'a doté des compétences nécessaires pour diriger efficacement la MSS. J'ai déjà établi de bonnes relations avec la Faculté de médecine et des sciences de la santé, ce qui me permettra de communiquer efficacement les besoins de notre cohorte.
En outre, je reconnais les besoins et les défis uniques du campus. Je m'engagerai activement avec les étudiants pour comprendre leurs préoccupations et leurs idées, en veillant à ce que les mesures de la faculté soient équitables et adaptées aux étudiants de notre campus.
Enfin, je suis déterminé à promouvoir les intérêts académiques et professionnels de nos étudiants en médecine. Je travaillerai à établir des partenariats avec les institutions de soins de santé et les professionnels de la région de l'Outaouais pour créer des opportunités d'apprentissage précieuses et soutenir les projets de recherche.
Med-1 Class Representative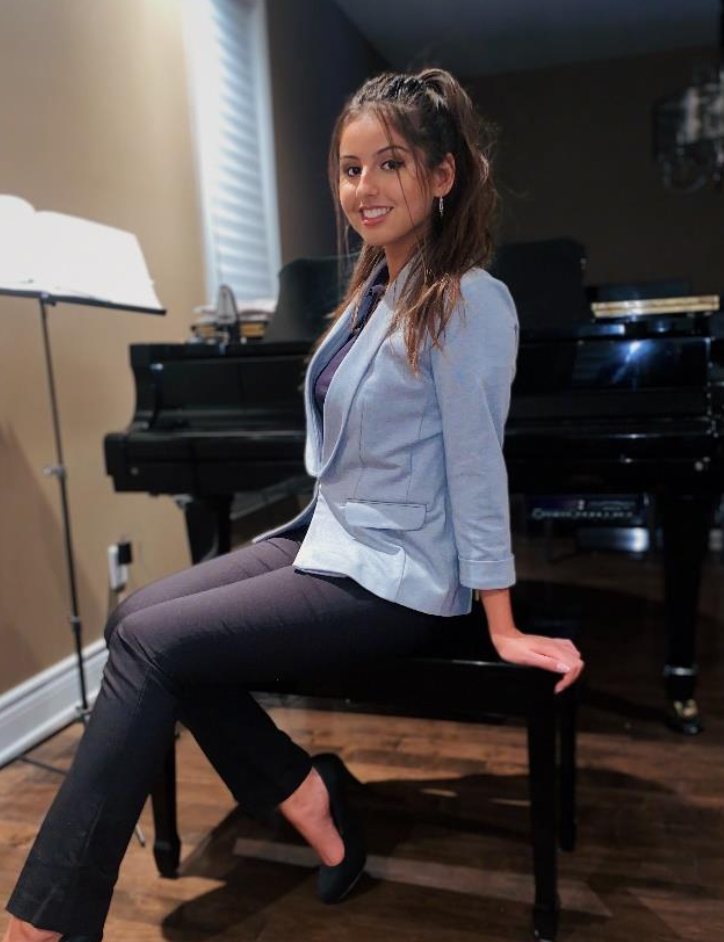 3 key points
Community Building: Fostering a sense of family among our peers by hosting a steady stream of engaging events
Organization: Always in the means of planning an event and communicating to my team to achieve seamless executions
Active listener: Consistently seeking feedback to enhance our offerings and eagerly welcoming suggestions for event ideas.
As the former Vice-President of Events, I come equipped with a wealth of knowledge and resources to ensure this year is a memorable one as class representative. In the past, I've orchestrated gatherings like pizza nights, holiday hangouts, casual class hangouts, and memorable birthday celebrations for our Gatineau crew. Drawing from my experiences in Montreal collaborations, where I organized the Halloween night, the heartfelt thank-you party, the Secret Santa exchange, and the grand Formal and Frosh, I am able to handle the pressure and deliver even better quality events going forward.
Speaking of the Formal and Frosh, I dedicated months to perfecting those events, going above and beyond to exceed everyone's expectations. Now, for the upcoming year, I have ideas, including apple picking, Halloween pumpkin carving, movie nights, and post-exam spa days, among others. I'm considering Gatineau tubing or skiing, a potential chalet weekend, holiday baking nights, and an end-of-year pool party to top the year off.
It's important to note that I don't do everything on my own. I'm always listening to suggestions and committed to gathering input from our entire cohort. After all, our events are all about ensuring everyone has a good time!