Click on a role to see each candidate. Click on a candidate's name to see their image, 3 key points, platform, speech, and Facebook event (if applicable).
Montreal Campus
Med-1 Academic Representative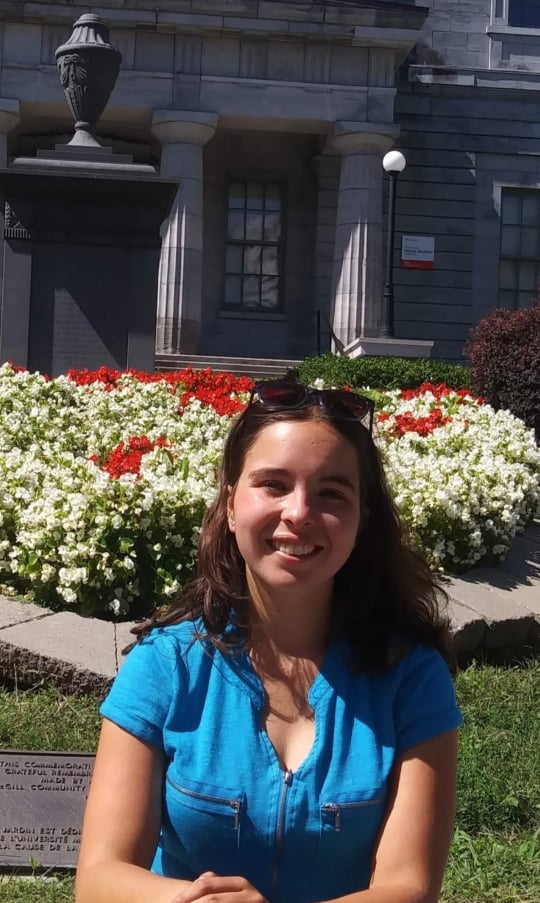 3 key points
Strengthening resources & initiatives from previous year (Ankis, notes, other resources, etc)
Promotion of academic collaboration (buddy system, study nights)
Ensuring that students have in-person resources and places to do their work on-campus
Hello Class of 2025! My name is Amanda Morrone, and I'm running to be your Academic Representative.
This journey is a tough road ahead, and I will strive to make that experience more manageable by providing resources to you, by being someone you can rely on, and by advocating for your wants and needs. Over the course of the next year, we will have many challenges thrown at us; I wish for everyone to feel supported and adequately prepared.
How would I do that? Well for one, I promise to strongly represent you on different committees; I will ensure to listen to your concerns and stand up for you. This includes advocating for more in-person activities, to avoid being confined to zoom for another whole year. I will also continue some wonderful initiatives from the previous year, such as updating study resources (ankis, notes, etc.), providing weekly reminders, among others.
I'd also like to add a few initiatives for this year; a study-buddy program, increased in-person resources, and study nights. The study-buddy system would consist of matching up students of different academic and linguistic backgrounds. The goal would be to pair up people with different strengths, so that you can support one another with the vast knowledge you have… and it would be a great way to bond as well! The coordination of in-person resources would ensure that anyone who wishes to come to class would have access to a classroom in McIntyre at any point during the day. This would extend to reserving group study rooms in Redpath after class hours and during the weekend. Finally, at different points in the semester, I would like to host study nights! These would ideally occur in-person. I would ensure that we have access to a few classrooms for an evening, I'd provide snacks and ambiance music; we would be able to study in the way that works for us. I'm hoping to have some rooms for group study, some for individual study, and one for a wellness break.
To conclude, I hope that this platform speaks to you! Thank you for giving me the chance to share my ideas, and I hope that I can count on your vote:)
3 key points
Create and foster a positive and professional working relationship with our class (you!) and with the McGill administration so that I can advocate for you as an equal
Advocate for the resources we need to maximize our ability to succeed: access to classrooms for watching lectures; clarity around decisions surrounding the choice between online and in-person learning, and others
Conduct a full evaluation of online learning: outcomes and best practices from literature and student sentiment, and the use of this evaluation to advocate for change to the McGill MDCM administration
As Med-1 Academic Representative, my job first and foremost would be to advocate for your academic concerns to the faculty and staff of McGill's MDCM program.
I was previously elected to a similar role during my undergraduate degree: as academic representative of the UBC Mechanical Engineering Students' Society, I advocated to university administration on behalf of students, leading to substantive curriculum changes; I also advocated to university administration and outside professional bodies to contribute to changing the content of the local Calling of the Engineer ceremony to better reflect the demographics and values of the modern engineering student.
In addition to this, I worked in industry at a managerial level prior to admission to the MDCM program and have extensive experience working with other professionals – I'd use this knowledge to create and foster a positive and professional working relationship with the McGill administration so that I can advocate for our class on an equal basis. I would also strive to create a similar relationship with every one of you, with the mindset that no problem is too small for me to try to help you with.
The pandemic and its ongoing ramifications have upended the student experience as we know it. Many of us are already familiar with online learning and are comfortable with it to a varying degree. The difficulties of online learning are compounded by what seems to be ever-changing information surrounding the delivery of our curriculum, and differences between how our curriculum is delivered and that of other medical schools or even other programs at McGill. If elected as Med-1 Academic Representative, I would advocate on behalf of our class for clarity surrounding administrative decisions that affect us and would press for increased access to the resources we need to maximize our ability to succeed in the MDCM program.
In addition, I would conduct a full evaluation of online learning, including a literature review encompassing best practices and outcomes of online learning and polling of the student sentiment of our class. I would use the results of this evaluation to advocate for change, or for continuing already functional policies, to the McGill MDCM administration.
I hope that you all are adjusting well to the MDCM program, and I hope that we'll have a fantastic year together! Vote for me for academic representative – I will fight for you.
Med-1 Class (Social) Representative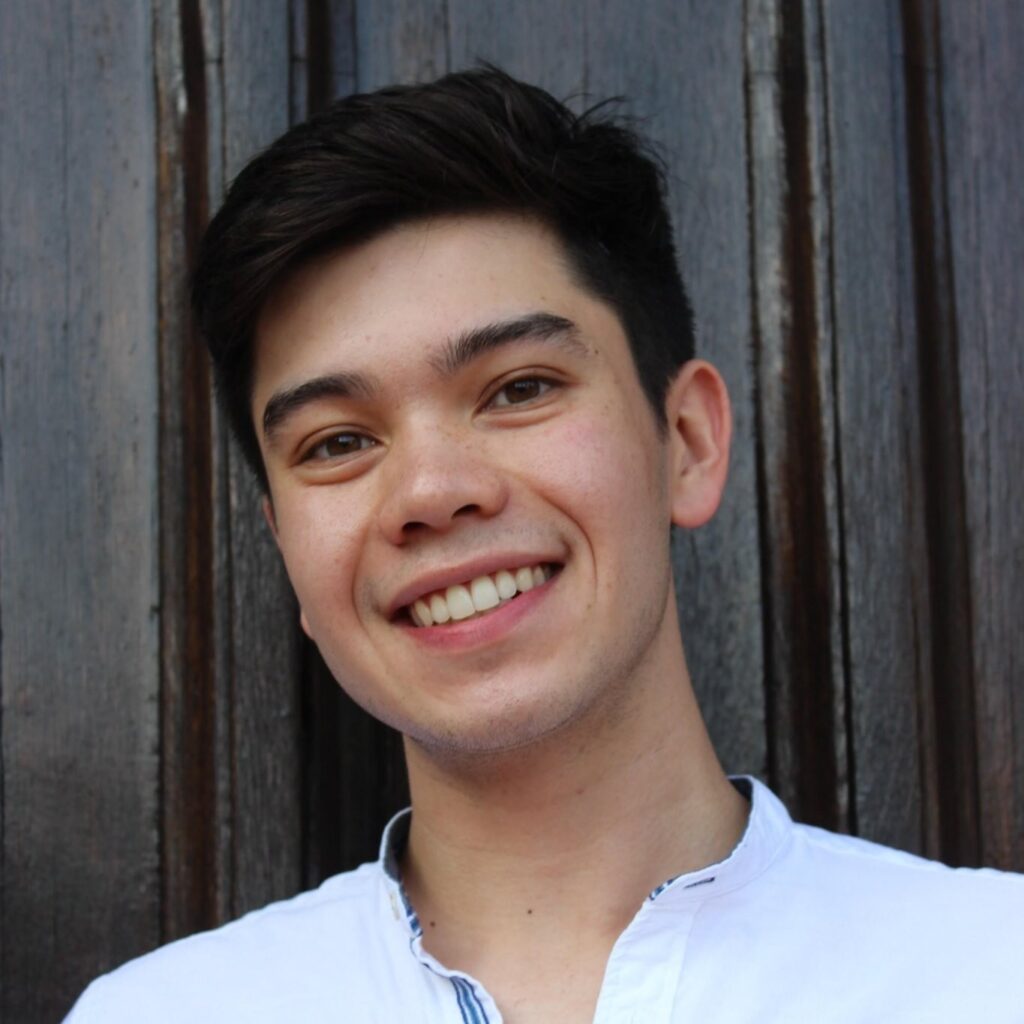 3 key points
Organize events that give us the opportunity to do things as a class, but also with other medical students and our dentistry friends.
Focus on wellness and balance during our first year with a wide variety of workshops and outdoor excursions.
Make sure we enjoy this year (we finally got to this point it's about time we enjoy the journey).
In order of us to succeed in the next four years, I believe that there needs to be a balance in our studies. Medical school is more than memorizing every bone in the body and stressing over one histological slide because we cannot seem to find what a goblet cell is. The thing that makes school memorable are the people we do it with and the small moments we share with those on this journey with us. I wish to run for class representative to help foster a sense of community, but also help in trying to organize some of these events, whether it be from a block party, a potluck in the park, or simply a late-night study session.
I also wish to help facilitate events amongst the other years and even the community in which we live in. Being that many of us will be serving here in the city of Montreal it is only right that we extend our experience beyond the metro stations of Peel and McGill. This idea in conjunction with collaborating with other medical schools in the area will allow us to further expand our network of students going through the same experience as us.
I will also try and help organize events that focus on our well-being and help create a sense of openness so that others can communicate worries and feelings as I am sure many of us share them (I know for sure I worried about isolation and getting back into studying when I came to Montreal). This could be done with wellness workshops but also creating events where we can "escape" the city for a little and re-center.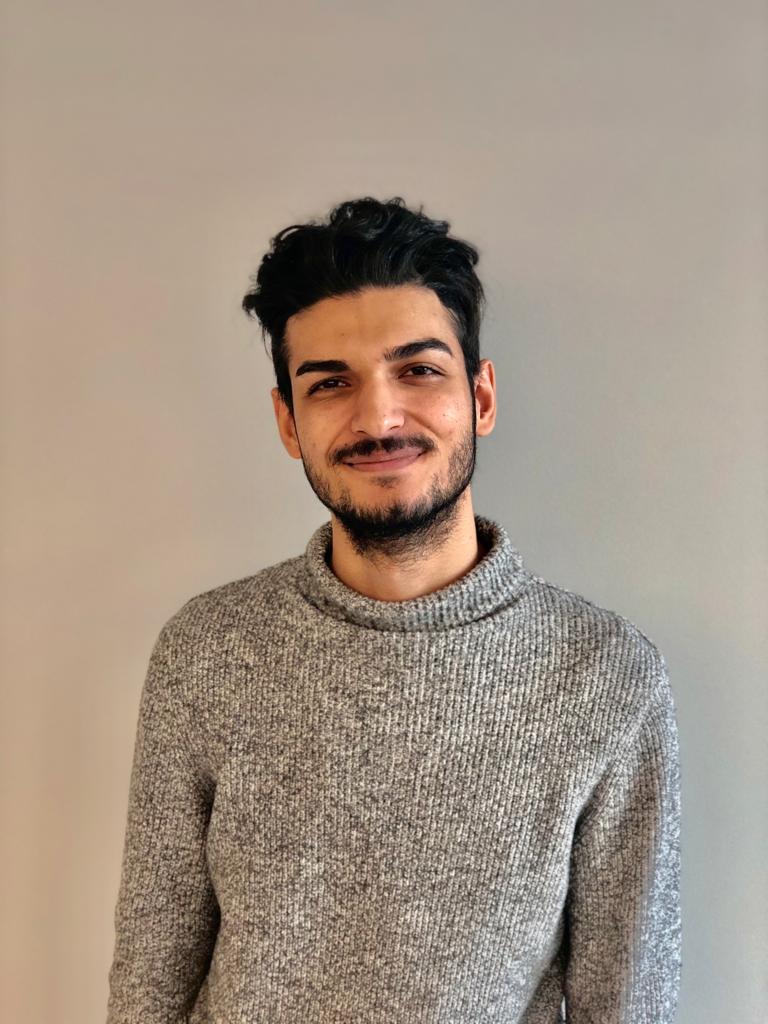 3 key points
Create an inclusive and wholesome environment for all Dent and Med-1s
Work towards getting back to the normal McGill FMD social experience (block parties)
Always open to suggestions for new events
Hello Class of 2025, as we are starting this journey in these unprecedented times, it can be quite difficult to stay in touch with our fellow classmates. Add the busy schedule and isolation within your own "bubble" might seem like the easy thing to do. However, it would be a shame if we weren't able to further get to know each other for the next 4 years. We were lucky enough to have an amazing frosh week where we were able to meet our fellow classmates, let's use that energy and have a great year where amazing memories can be made!
As social/class representative, my first goal would be to work with my fellow social/class rep to create an inclusive and wholesome environment for all Dent and Med-1s. The social events are for you to have fun and create long lasting bonds with your fellow classmates.
As we all already know, the next couple of years will be very busy, therefore it is extra important to occasionally unwind with our cohort. Obviously, as we are still currently in a global pandemic, it can be difficult to host the usual in person events. However, I will be committed to making the most of our situation, whether it's through virtual game nights, zoom ice breakers and outdoor events.
I have also reached out to past social reps and I'm informed about the normal McGill FMD social experience for first years. Therefore, Covid permitting, we will be ready for awesome block parties at the end of each block and other fun events like ski trips or a potential formal gala (fingers crossed).
Finally, I am always open to suggestions for new events and am looking forward to meeting you all this upcoming year.
Thank you all,
Sia Kermani
Wanthida Voraboud Lecours
3 key points
Promote extracurricular life at the intellectual, cultural, social, environmental and sporting level
Promote interuniversity camaraderie
Support the voice of students in the class and support their mental health
3 points clés
Promouvoir la vie parascolaire au niveau intellectuel, culturel, social, environnemental et sportif.
Promouvoir la camaraderie interuniversitaire
Supporter la voix des étudiants de la classe et soutenir leur santé mentale
Extracurricular involvement has always been something that has supported me during my studies. It was my way of temporarily disconnecting from rigorous workloads and reward myself for my hard work. I wish I could bring that same kind of feeling to my classmates! I'd like to enrich their time in medical school by finding outlets outside of academia and studying.
So I want to be able to offer intellectual, cultural, social, environmental and sports activities to include the whole class. Intellectually, it might just be about offering food and coffee during study sessions. At the cultural level, it would be very interesting to organize outings to exhibitions, parades, etc. Or to provide social media space dedicated to sharing cultural aspects of other countries (fun facts). At the social level, it would mean organizing 5 @ 7 ambiances with local DJs and a caterer / restaurant with different cuisines. It could also be about introducing Quebec culture to all those who are foreign to it. It would simply be a matter of listening to the Colocs discography around a fire wearing a "TOKÉBEK ICITE" T-Shirt with Ginette asking: "Yas-tu kekun qui veux un roteux all-dressed? ". (Joking). At the environmental level, it could be a demonstration of eco-responsible products or a small conference on how to maintain indoor plants / plant sales. At the sports / well-being level, it could quite simply be a Facebook or Instagram group with members who share their exploits, their exercises and their healthy recipes, in order to encourage their peers towards well-being! We could also watch some matches from McGill's different teams.
More so, I would like our community to expand beyond McGill. I would love to have the different medical schools interact. Knowing that there will be the Med Games, it would be great fun to be able to connect students from all universities beforehand. After all, these people could very well be our future colleagues! With autumn and the cold approaching, it will be nice to do virtual activities in the comfort of our homes. This could allow us to share the experience of medical students with other universities and break down the inter-university barrier. If the situation permitted, it would also be nice to organize trips to Quebec City and Sherbrooke to discover the other campuses!
Other than social involvement, I have also always had the well-being of the people in a given community at heart. Having strong leadership, I listen to my peers a lot and make sure their voices are heard. I have no difficulty in communicating, especially when opinion is not shared, for example, during a debate, or when I need to make my point heard.
Diplomacy is always the order of the day. Finding the right balance between all parties is very important to me. To do this, it would be good to be able to collect the opinions of students anonymously in order to be able to monitor their satisfaction with their studies and the MSS. This is already the case with the faculty, but providing a student source to voice concerns may be more approachable to some. This can also include monitoring of the classes well. It could be a more psychological question, which also seeks to assess their state of mental health thank the academics itself.
---
L'implication parascolaire a toujours été quelque chose qui m'a aidé à passer au travers de mes études. C'était toujours une façon pour moi d'oublier les temps
difficiles d'études et aussi une façon de me récompenser pour mes efforts soutenus. J'aimerais pouvoir apporter ce même genre de sentiment pour mes camarades de classe! J'aimerais qu'ils puissent apprécier leurs études d'avantage en faisant autre chose qu'étudier.
Je veux donc pouvoir offrir des activités intellectuels, culturelles, sociales, environnementales et sportives afin d'inclure toute la classe. Au niveau intellectuel, il pourrait tout simplement s'agir d'offrir café et nourriture lors de séances d'études. Au niveau culturelle, il serait très intéressant d'organiser des sorties vers des expositions, défilés, etc. Ou tout simplement faire de courtes vidéos ou des « storys » régulièrement qui nous parlent d'aspect culturels de d'autres pays (fun facts). Au niveau social, il s'agirait d'organiser des 5@7 ambiancés avec un DJ et un traiteur/restaurant, qui pourrait se mélanger à la découverte d'une autre culture (caribéenne, latine, etc.). Il pourrait aussi s'agir de faire découvrir la culture québécoise à tous ceux qui y sont étrangers. Il s'agirait tout simplement d'écouter la discographie des Colocs autour d'un feu vêtu d'un T-Shirt
« TOKÉBEK ICITE » avec Ginette qui demande : « Tu kekun qui veut un roteux all dressed? ». Joke. Au niveau environnemental, il pourrait s'agir de faire une démonstration de produits écoresponsables ou bien une petite conférence sur comment entretenir ses plantes intérieurs/ventes de plantes. Au niveau sportif/bien-être, il pourrait s'agir tout simplement de se faire un groupe Facebook ou Instagram avec des membres qui partagent leurs exploits, leurs exercices, leur recettes santé, afin d'encourager ses camarades vers un bien-être! Nous pourrions aussi s'assurer de participer à des matchs des équipes sportives de McGill.
Plus encore, j'aimerais que notre communauté s'étende au-delà de McGill. J'aimerais beaucoup faire interagir les différentes facultés de médecine. Sachant qu'il y aura les Med Games, il serait très plaisant de pouvoir mettre en contact les étudiants de toutes universités avant. Après tout, ces personnes pourraient très bien être nos futurs collègues! Avec l'automne et le froid qui approchent, il sera agréable de faire des activités virtuelles dans le confort de nos foyers. Cela pourrait nous permettre de partager l'expérience d'étudiants en médecine avec les autres universités et de briser la barrière interuniversitaire. Si la situation le permettait, il serait aussi agréable d'organiser des voyages vers Québec et Sherbrooke afin de découvrir les autres campus!
Autre l'implication sociale, j'ai aussi toujours eu à cœur le bien-être des gens dans une communauté donnée. Ayant un fort leadership, je reste beaucoup à l'écoute de mes pairs et je m'assure que leur voix soit justement entendue. Je n'ai pas de difficulté à communiquer, surtout lorsque l'opinion n'est pas partagée, par exemple, lors d'un débat, ou lorsque je dois faire entendre mon point, mais aussi écouter celui des autres. La diplomatie est toujours de mise. Trouver le juste milieu entre tous partis est très important pour moi. Pour ce faire, il serait bien de pouvoir recueillir l'avis des étudiants de façon anonyme pour pouvoir faire un suivi de leur satisfaction quant à leurs études. C'est déjà le cas avec la faculté, mais parfois, discuter entre étudiants peut donner une heure plus juste. Il pourrait s'agir d'une question plutôt psychologique, qui cherche aussi à évaluer leur état de santé mentale.
3 key points
Advocate on behalf of the cohort to guarantee that we get the best possible medical school experience and education
Prioritize transparency and collaboration in my mandate
Establish student wellbeing as a necessity instead of a luxury
---
3 points clés
Plaidoyer au nom de la cohorte pour s'assurer qu'on ait la meilleure expérience et éducation possible en médecine
Prioriser la transparence et la collaboration
Établir le bien-être étudiant comme une nécessité et non un luxe
Hello everyone!
My name is Thomas Barabé-Tremblay and I'm extremely excited to be running for Med-1 President! I could go on and on for hours about why I feel like I'm a great fit for this position but I'll try to make it a little shorter than that. Let's get right into it, shall we?
To highlight the fact that I want to take a solution-oriented approach, here are three practical steps I plan to take to achieve each of the mentioned goals:
Advocacy : (1) By surveying students and sharing concerns and expectations to the faculty, (2) By making sure current plans are not changed without our approval and (3) By pushing for an improved plan for the winter semester
Transparency & collaboration : (1) By providing the cohort with high-yield summaries of meetings with faculty, (2) By working with fellow Med-1s in subcommittees based around major issues that affect our cohort and (3) By creating an anonymous feedback/complaint form
Student wellbeing : (1) By working with the VP Wellness of the MSS and the WELL Office to integrate workshops that address our cohort's specific needs during protected time (2) By providing personalized support to students who are struggling (3) By working with the Class reps and the Academic rep to guarantee that the class' social and academic needs are met
(FRIENDLY TIP : if you don't have much time just read the two tl;dr and you'll have all the high yield information!)
2. Relevant past experience
As some of you might know, I was one of the two VP Academics for the Med-P/Dent-P Student Association (MDSA) last year. I can confidently say that the various skills and the knowledge that I acquired by holding that position would be greatly beneficial to me as Med-1 President. Indeed, over the last year I've gotten extremely familiar with the intricacies of our program and I believe that this would help me tremendously to advocate to the faculty on behalf of our cohort. Furthermore, one of my favorite aspects of being VP Academics was having the opportunity to help my classmates one-on-one, whether it would be for academic or personal issues. As President I would love to continue to provide continuous support to all of you, whether it's on a collective or personal level. Finally, because of my recent involvement in student government, I know how big of a commitment it is and I'm definitely willing to take on that challenge again.
Tl;dr 1 : I know the program very well and this would be incredibly useful to advocate for our cohort. I also love to help my classmates and I'd make sure to be there for every single one of you, no matter what your problem is. I'm aware that student government is a big commitment but I'll gladly take on the challenge again!
3. Why I'm running in a nutshell (with a hint of philosophy)
One of the aspects I like the most about our cohort is how diverse it is. Anglos and Francos, Med-Ps and BSc/BA/MSc/PhD, Young and (slightly) less young…Everyone comes from a unique and fascinating background and, yet, we all share a set of similar expectations and goals. Indeed, we all want to have a positive med school experience and best possible medical education and we all want to do well academically while keeping a healthy school-life balance. This seems obvious and yet people too often lose sight of these basic aspirations. If I'm elected President, I'd do everything I can to foster a sense of belonging among ourselves in spite of our differences as well as to individually and collectively help you achieve our shared goals.
Tl;dr 2 : We're all very different and it's the best part about our cohort! We still share a desire to form good memories in med school, to get the best possible education and to do well while staying sane and I'd love to play a role in turning that hope into reality.
If you've made it this far, congratulations! On a more serious note, I want to sincerely thank you for taking some of your time to read my platform. I hope that this has convinced you that I'm passionate about this position and I'd be my honor to be your Med-1 President. If you have any questions for free, you're more than welcome to reach out to me on Facebook or via email!
———————————————
Bonjour tout le monde!
Mon nom est Thomas Barabé-Tremblay et je suis extrêmement excité d'appliquer comme Président des Med-1s. Je pourrais parler pendant des heures à propos de pourquoi je pense être un excellent candidat pour cette position mais je vais essayer d'être un peu plus succinct que ça! Allons directement au vif du sujet, n'est-ce pas?
Afin de souligner le fait que je souhaite prendre une approche centrée sur les solutions, voici 3 réalisations que j'accomplirais pour atteindre chacun des objectifs mentionnés :
Plaidoirie : (1) En interrogeant les étudiants et en partageant leurs préoccupations à la faculté, (2) En s'assurant que les plans actuels ne sont pas changés sans notre accord et (3) en revendiquant un plan amélioré pour la session d'hiver
Transparence et collaboration : (1) En donnant des ''high yield'' résumés des rencontres avec la faculté, (2) En travaillant avec des étudiants en sous-comités autour d'enjeux majeurs et (3) en créant un formulaire anonyme de plaintes/feedback
Bien-être étudiant : (1) En travaillant avec la VP Wellness du MSS et le bureau
SOURCE pour intégrer des ateliers adaptés aux besoins de notre cohorte pendant les périodes protégés (2) En offrant du soutien personnalisé à ceux qui éprouvent des difficultés et (3) En travaillant avec les rep de classe et le rep académique pour s'assurer que tous les besoins sociaux et académiques de la cohorte sont remplis
2. Expérience pertinente
Comme certains d'entre vous le savez déjà, j'étais un des deux VP Affaires académiques pour l'association étudiante de Med-P/Dent-P l'année passée. Je peux affirmer avec confiance que les connaissances que j'ai acquises en occupant cette position me seraient grandement utiles en tant que Président. En effet, au cours de la dernière année je suis devenu très familier avec notre programme et je crois sincèrement que cela m'aiderait grandement afin de plaidoyer au nom de notre cohorte à la faculté. Aussi, un des mes aspects préférés de ma position dans le MDSA était le fait d'avoir l'opportunité d'aider mes paires un-à-un, que ce soit pour des problèmes académiques ou personnels. En tant que Président, j'adorerais pouvoir continuer d'offrir un support constant à chacun d'entre eux, autant au niveau collectif que personnel.
Tl;dr 1 : Je connais très bien le programme et cela serait très utile pour défendre nos intérêts et obtenir les changements souhaités. J'adore aussi aider mes pairs, particulièrement en un-à-un, et je m'assurerais d'être présent pour chacun d'entre vous, peu importe la situation.
3. Pourquoi je me présente en résumé (avec un grain de philosophie)
Un de mes aspects préférés à propos de notre cohorte est sa diversité. Anglophones et francophones, Med-Ps et BSc/BA/MSc/PhD, jeunes et (un peu) moins jeunes… Tout le monde a un parcours unique et passionnant et, pourtant, nous partageons un groupe d'attentes et d'objectifs. En effet, on veut tous avoir une (globalement) positive expérience en médecine et nous souhaitons tous bien performer académiquement tout en maintenant une bonne hygiène de vie. Cela parait évident mais malheureusement ces aspirations de base sont trop souvent perdues de vue. Si je suis élu président, je ferais tout en mon pouvoir pour promouvoir un sentiment d'appartenance parmi nous malgré nos différences en plus d'individuellement et collectivement vous aider à atteindre nos objectifs communs.
Tl;dr 2 : Nous sommes tous très différents et c'est le plus bel aspect de notre cohorte! Nous partageons malgré tout un désir de forger des beaux souvenirs en med et de bien réussir tout en restant équilibré et j'adorerais jouer un rôle afin de faire de ce souhait une réalité.
Si vous avez lu jusqu'ici, félicitations ! Plus sérieusement, je tiens sincèrement à vous remercier pour prendre un peu de votre temps pour lire ma plateforme. J'espère que cela vous a convaincu que je suis passionné par la position et que ce serait mon honneur d'être votre Président de classe. Si vous avez des questions vous êtes les bienvenus de me contacter sur Facebook ou par courriel!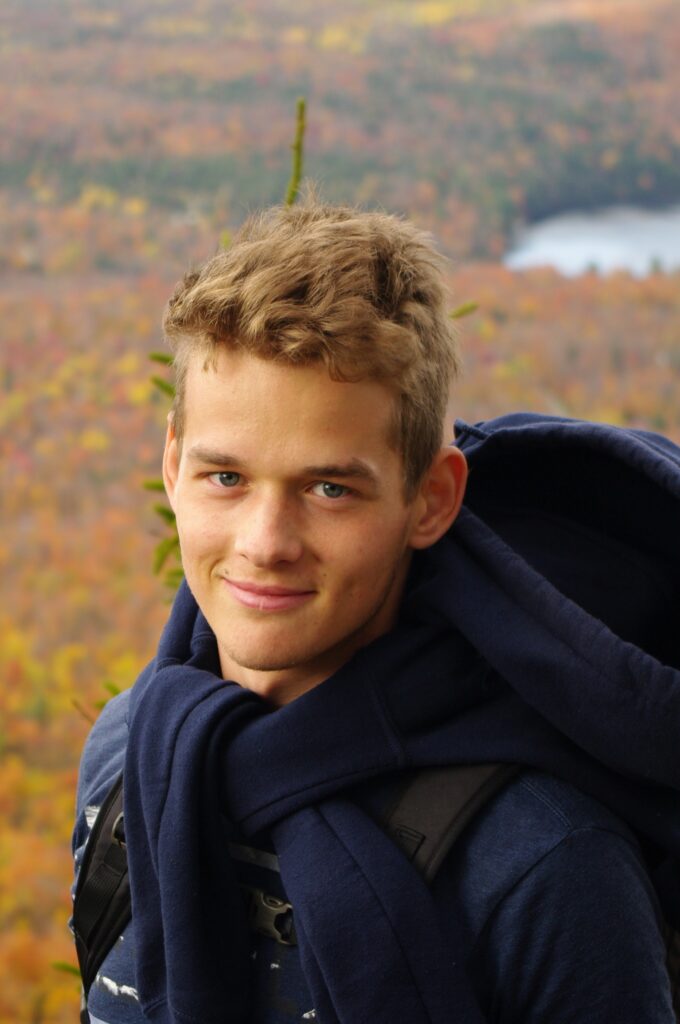 3 key points
An update on our budget will be posted on a regular basis to keep the cohort up to date with the cohort's financial situation.
I will do everything in my power to get the merch as soon as I can get it for you!
I will always be open to suggestions for new projects and will make it easy for you guys to get these ideas to me, for example through my regular budget updates.
Hey guys,
I'm Felix Mailloux and I am running to become your Med-1 Treasurer for this year. Although writing a platform to become treasurer seems a bit useless (I don't get to be as creative as class reps with this role), here is how I imagine the next year:
I'll keep the budget completely transparent: every month or whenever it seems pertinent, I will post an update on the budget, how much there is left, what is planed with it, what the options are for our next parties (if we get the chance to have some).
I'll get the merch as soon as possible, if not sooner than possible: since I'll have to manage part of the merch sale and I know how excited people are to get their McGill merch (for flexing purposes), I'll work days and nights to make sure that you guys can get it as soon as possible.
I'll be open to suggestions: with the budget update post, I'll make sure to make it easy for you to propose new ideas or wishes for projects to do. Since it is our money, we naturally all get a say in the way it is spent. Therefore, I'll make sure that everyone who wants to propose something can do it easily.
I'll work closely with the members of the Financial Committee in our cohort's name: since I'll be managing our budget in close collaboration with the Financial Committee, I'll make sure that your ideas and propositions get discussed during the Financial Committee's meetings and I'll do what I can to bring them to life.
Here is a bit about me: I'm an organized and pretty rational person. I don't like impulsive pending and I make sure that big expenses are well thought out. I like partys and social events (every event will have a decent budget to work with), but I know that it isn't everyone's case. Therefore, I will make sure that the budget is spent in a way that everyone can profit from it and get the most out of it. Indeed, as a(n) (ex-) musician and orchestral section leader, I can adequately represent a group's interests and make sure that no one is left out. I really hope that I can represent you all at the Financial Committee this year and I thank you for your trust.
4 key points
Representing your interests at the external meetings of the IMFSA.
Increased efforts in addressing health inequalities through education and promotion of community outreach events.
Wellness promotion within our cohort through activities and conferences.
Constant availability to better respond to the needs of our cohort.
Hello everyone!
My name is Marie-Laurence Brunet and I am running this year for the position of VP Global Health Junior. As we understood in the first few weeks of class, global health is something we all have a part in as future physicians and dentists, but also as citizens of the world. This is why my main goal this year is a close collaboration between the student body and myself. I think awareness and personal involvement is the way to go. So much issues have to be tackled and I want to start by what you care about first. This year's initiatives will be based on your interests.
As I didn't get the chance to talk to you all before hand, here is what I had in mind for the 2021-2022 year :
Education and health promotion : Day long takeover of the MSS instagram or Facebook page to discuss and advocate about a specific issue to your classmates as well as the followers of the MSS page. This can be done by anyone who has a special interest or special expertise in a field : sharing is caring!
Community outreach possibilities : I will personnally look for community outreach event in which we can participate as a group, if COVID rules makes it possible. Some organizations I have worked with in the past : Tel-Jeunes, IUGM and Chez Doris Refuge would be interested in receiving our help.
Christmas baskets : Collect food and non-perishable for the low-revenue families in Montreal and distribute them close to Christmas.
Patient-Led Conferences : How to treat and care for LGBTQ+ community members, How to recognize systemic racism, What can we do to best care for patient with chronic illness, etc…
I will also represent the MSS at external meetings, advocate for what you care about and propose student-led initiatives.
With that being said, I remain available for questions or just to chat by e-mail and Facebook.
Thank you for taking the time to read my platform and I look forward to meeting you all!
Marie-Laurence Brunet
3 key points
Coordinate, collaborate, and communicate: To YOU and for YOU
From local to global, I will find someone to connect you with to make a difference
From MSS to IFMSA-Qc, YOUR voices will be heard
---
3 points clés
Coordonner, collaborer et communiquer : À VOUS et pour VOUS
De l'échelle locale à l'échelle mondiale, je trouverai quelqu'un avec qui vous mettre en contact pour faire une différence.
De MSS à IFMSA-Qc, VOS voix seront entendue
*La version française suit*
Hello everyone, my name is Sid (Med 1), and I am very excited to be running for VP Global health Jr. Position. I am sure everyone is incredibly busy so I will keep this short and to the point. I was born in Bangladesh and have seen firsthand some of the disparities that exists in the healthcare system. However, it is clear that we don't have to travel very far to witness these disparities as they exist even in our own healthcare system. When we think about global health, we often get the impression that we must start internationally but we can begin to make a difference right in our very own communities. With that in mind, here are my 3 main goals as Vice President Global Health Jr:
I will make it easier for all students to access information and projects related to global health. I will communicate and collaborate with leaders in Global Health Programs across McGill to search for current initiatives and projects. I will ensure that these opportunities are relayed to you in a clear and concise fashion that will enable you to get involved. Furthermore, I will always make sure that this information is transparent and readily accessible to you.
I understand that some of us want to get involved on the global scale, others want to work with organizations at a national-level, and some of us want to work with local communities. I will make it a point to actively listen to your personal interests as well as your desire to make an impact, and try my best to find opportunities for your specific goals. Whether you want to make difference at the local, provincial, national, or international level, I will find a way to connect you to someone who can help you achieve your goals.
Lastly, I will ensure that your voices are heard at all committee levels in Global Health. I will represent the MSS to the best of my abilities in CFMS, FMEQ and IFMSA-Qc and make it a personal goal that everyone's voice within the MSS is heard.
---
Bonjour à tous, je m'appelle Sid (Méd 1), et je suis très heureux de me présenter pour le poste de Vice-Président, Santé Mondiale, Jr. Je suis sûr que tout le monde est très occupé et que le temps est limité. Je vais donc essayer d'être bref et concis. Je suis né au Bangladesh et j'ai pu constater personnellement certaines des disparités qui existent dans le système de
santé. Cependant, il est clair que ces disparités existent même dans notre propre système de santé. Lorsque nous pensons à la santé mondiale, nous avons souvent l'impression que nous devons commencer à l'échelle internationale, mais nous pouvons commencer à faire une différence dans nos propres communautés. Dans cet esprit, voici mes trois principaux objectifs en tant que vice-président de Santé Mondiale, Jr :
Je vais faciliter l'accès de tous les élèves à l'information et aux projets liés à la santé mondiale. Je communiquerai et collaborerai avec les chefs de file des programmes de santé mondiale à l'échelle de McGill pour trouver des initiatives et des projets en cours. Je veillerai à ce que ces occasions vous soient communiquées d'une manière claire et concise qui vous permettra d'intervenir rapidement. De plus, je ferai toujours en sorte que cette information soit transparente et facilement accessible pour vous.
Je comprends que nous voulons tous faire une différence dans la vie des autres à l'échelle mondiale. Cependant, bon nombre d'entre nous voulons aussi que nos communautés locales prospèrent sur le plan de la santé et du bien-être. En outre, nous avons tous nos propres ambitions pour avoir un impact positif sur la santé des autres. Par conséquent, j'écouterai aussi activement votre intérêt personnel et vos désirs de faire un impact et de faire de mon mieux pour trouver des opportunités pour vos objectifs spécifiques. Que vous vouliez faire une différence à l'échelle locale, provinciale, nationale ou internationale, je trouverai un moyen de vous mettre en contact avec quelqu'un qui peut vous aider à atteindre vos objectifs.
Enfin, je veillerai à ce que vos voix soient entendues à tous les niveaux du Comité de la santé mondiale. Je représenterai le SSM du mieux que je peux auprès de la FEMC, du QEQEF et de l'IFMSA-Qc et je veillerai personnellement à ce que tous les membres du SSM soient entendus.
---
Campus Outaouais
Med-1 Academic Representative
3 key points
Anki translation, adaptation for reviews
Make sure to create weekly reminders/class calendar
OneDrive with the PPTs while remodeling MyCourses to make it easier to access (with the help of Patrice Boileau)
To be honest, the only thing I promise to do as VP Acad is to work hard on your behalf. I will work hard to create resources for you to study easier, like Anki translation and addition to make sure it's exhaustive and covers all classes. I will work hard to ensure all our Powerpoints, recordings, resources are posted on time over MyCourses and over our Sharepoint. I will work hard to stay on top of all the things we need to do: deadlines, homework, exams, etc. I'll be making a class calendar that I'll keep updated for everyone to know what they need to do every week. I'll work hard as a liaison for the class and the faculty. I'll work hard to be the best VP Acad the class deserves and stay open to any of your suggestions, comments, concerns, etc.
Thank you.
Med-1 Class (Social) Representative
3 points clés
Bien-être : Je compte élaborer des activités physiques et sociales accessibles à tous qui priorisent le bien-être et qui permettent d'établir de bons liens d'amitié entre nous. Par exemple, des activités orientées vers la nutrition, la santé physique et le social.
Collaboration : Je souhaite collaborer avec mes collègues du campus Montréal afin de pouvoir participer à l'élaboration des évènements, afin d'offrir des évènements conjoints entre les deux campus ce qui permettrait de tisser de forts liens entre les deux campus. Il est primordial pour moi d'écouter les besoins et les demandes des étudiant.e.s afin de pouvoir élaborer des activités diversifiées en fonction de vos intérêts.
Bonheur : Je souhaite organiser des activités inclusives ou les étudiants pourront se divertir et s'amuser. Malgré la grande charge de travail auquel on est exposé en médecine, je souhaite que les étudiant.e.s réussissent à en profiter le plus possible.
Chers étudiantes et étudiants,
C'est avec beaucoup d'enthousiasme que je vous soumets ma candidature pour le poste de Représentant Social de classe de première année pour la promotion 2025 campus Outaouais.
Depuis le début de mon parcours académique post-collégial, j'ai eu la chance de m'impliquer dans de nombreuses organisations. En effet, j'ai fait partie du comité étudiant Halo Mvmt amassant des fonds pour les enfants en soins palliatifs. Cette implication a développé mon esprit d'équipe et mon introspection en plus de me faire réaliser l'importance de redonner. Lors de mon baccalauréat en Sciences biomédicales, j'ai eu la chance de représenter les étudiants du programme par mon implication dans l'association étudiante. En effet, j'ai eu la chance de représenter les intérêts des étudiants comme Directeur aux affaires externes pour deux années consécutives et comme Président et directeur des affaires internes lors de ma dernière année de baccalauréat. Ces implications m'ont permis de tisser d'excellentes relations avec les autres associations étudiantes et les dirigeants des différentes facultés. J'ai toujours eu à cœur la condition étudiante et ces expériences m'ont permis de développer une capacité d'écoute, de communication, d'initiative et de professionnalisme qui sont selon moi des atouts indispensables pour le poste de Représentant Social de classe.
Dans l'éventualité où vous m'accordez la chance de vous représenter, je m'engage à faire des évènements associatifs, un environnement plus inclusif et diversifié. Sachant que le programme de médecine est exigeant et peut être épuisant pour les étudiant.e.s, je souhaite prioriser la santé mentale et physique des étudiant.e.s lors de ce mandat.
Bien-être – Collaboration – Bonheur
Pour ce faire, je compte élaborer des activités physiques et sociales accessibles à tous qui priorisent le bien-être et qui permettent d'établir de bons liens d'amitié entre nous. Sachant que notre cohorte comprend des nutritionnistes, j'aimerais élaborer des activités culinaires de groupes qui permettraient à la fois une activité sociale ainsi que la préparation de repas santés pour nos semaines parfois trop chargées. Afin de profiter de la localisation du Campus d'Outaouais et des « arbres », je compte aussi organiser des activités de pleins airs accessibles à tous.
Il est aussi important pour moi d'élaborer des soirées inclusives qui permettraient aux étudiant.e.s d'Outaouais de décompresser après les longues nuits d'études et les examens de fin de bloc. D'autre part, je souhaite collaborer avec mes collègues du campus Montréal afin de pouvoir participer à l'élaboration des évènements, afin d'offrir des évènements conjoints entre les deux campus ce qui permettrait de tisser de forts liens entre les deux campus.
Finalement, il est primordial pour moi d'écouter vos besoins et vos demandes afin de pouvoir élaborer des activités diversifiées en fonction de vos intérêts. De par ma soif de vivre, mon engagement, ma détermination et mon enthousiasme, j'estime être un candidat de choix pour le poste de Représentant Social de classe pour la promotion 2025 campus Outaouais.
Patrick Asselin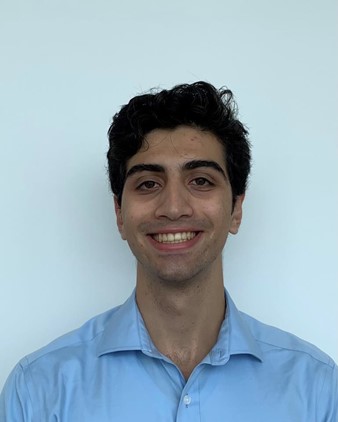 3 points clés
Transparence
Proactivité
Collaboration
Bonjour à tous, je m'appelle Daniel Josué Guerra, je suis étudiant en première année de médicine, et cette année je soumets ma candidature à la présidence du conseil de classe d'Outaouais.
Étant la deuxième cohorte rentrant au Campus de l'Outaouais, la cohorte 2025 sera pionnière; elle influencera l'avenir des futures générations rentrant au Campus. Les actions entreprises aujourd'hui entraîneront des répercussions positives comme négatives pour les futurs étudiant du campus de l'Outaouais. C'est dans cette optique que je me présente comme président de classe. En effet, je crois que nous avons la possibilité de rendre le Campus Outaouais un endroit accueillant où l'éducation et le bien-être seront au sein de nos valeurs. Voici les 3 points résumant ma plateforme électorale :
Transparence
En tant que président de classe, je m'engage à être transparent avec chaque membre de la cohorte. Je m'engage à répondre du mieux de mes connaissances à vos questionnements concernant les prises de décision par la Faculté de médicine. De plus, je vais vous résumer les rencontres avec la Faculté afin que vous ayez à votre dispositions les dernières informations provenant de la Faculté.
Je m'engage à représenter les intérêts de la cohorte au sein de la Faculté de médecine. Je vais être à l'écoute de vos idées, vos craintes, et vos problèmes tout au long de mon mandat. Je vais m'assurer que votre voix sera entendue par les membres de la Faculté. Avant de me prononcer, je vais consulter la cohorte en faisant des sondages et basant ma décision sur la position de la cohorte sur la problématique.
Je m'engage aussi à être transparent dans la gestion des finances. Je vais tenir un registre finances et répondre à chacun de vos questionnements concernant l'utilisation du budget. De plus, lors de la séparation du budget pour les activités scolaires, je vais penser aux intérêts de chaque étudiant afin que tous puissent profiter des évènements de classe.
Proactivité
Je m'engage aussi à être un membre actif dans la résolution de problèmes survenant au Campus. Je vais discuter avec la Faculté des problèmes particuliers du Campus Outaouais, tel que le manque d'un espace étudiant, l'éventuel manque de place pour étudier et l'accessibilité à des installations sportives (étant donné qu'en Outaouais on paye pour Athletics and Recreation Fee sans avoir accès à ces installations sportives). Je vais travailler avec la Faculté pour trouver des solutions efficaces qui répondent aux besoins particuliers de notre cohorte.
À chaque rencontre de conseil de classe, je vais prendre le temps de parcourir les différentes difficultés survenues dans les dernières semaines. Je vais discuter des problèmes et trouver des solutions pertinentes et réalistes avec les autres représentants. De plus, je vais m'assurer d'avoir du feedback de la cohorte afin d'évaluer les solutions proposées par le conseil.
Collaboration
Je m'engage à collaborer avec les autres membres du conseil de classe de l'Outaouais dans leurs projets et activités. D'une part, je vais aider à l'organisation et au déroulement d'événements organisés par le/la représentant.e de classe. D'une autre part, je vais contribuer avec le/la représentant.e académique pour mettre en place de ressources académiques en français pour le Campus Outaouais. Je m'assurer que celle-ci seront pertinentes, mais surtout faciles d'accès.
D'autant plus, je voudrais collaborer avec les membres du conseil de classe de Montréal afin d'améliorer les relations entre les deux campus et de permettre une meilleure intégration des membres du Campus Outaouais à Montréal. Je voudrais organiser des activités pouvant rapprocher les liens entre les deux campus. Si les mesures sanitaires nous le permettent, on pourrait organiser activités pouvant se dérouler à Montréal tout comme à Gatineau.
Bref, je crois qu'ensemble nous pouvons rendre cette prochaine année inoubliable. Nous pouvons travailler pour améliorer la destinée du Campus. La transparence, la proactivité et la collaboration seront au cœur de mes valeurs cette année comme président de classe.
Et n'oubliez pas : Avec Josué ce sera Outa-Ouais, et pas Gati-Non! Au plaisir,
Daniel Josué Guerra