Click on a role to see each candidate. Click on a candidate's name to see their image, 3 key points, platform, speech, and Facebook event (if applicable).
General Council Positions
Positions opened to Outaouais Campus Students
3 key points
Rework tuition fee
Student space budget
Improving accessibility for Outaouais clubs
Universality: I will ensure that all student's voice in campus Outaouais is heard in SSMU. Since I am active on campus, student can easily reach out to me and discuss their concerns and opinions. I will give weekly updates about the campus to SSMU and be ready for discussion. The discussion will be done weekly on the senate caucus.
Collaboration: I will plan to work with other members of the council, Montreal SSMU rep, and be up to date with all necessary retroactions given by SSMU. I will also listen to the feedback from others to improve my position.
High yield: I will be working attentively in all meeting and activities with the SSMU and keep memo and notes for all meetings attended, particularly the SSMU legislative council. I will summarize highlight the important message given by the SSMU that have an impact on Outaouais students.
Transparency: I will ensure the transparency of my work by making them available for my fellow colleges. This will be done with proper documentations and note takings. I am planning on making a OneDrive file for all my works done.
Organization: I will organize all activities, students' demand's, MSS council's interest, and meeting notes with SSMU in an accessible format, so that the next Outaouais SSMU Rep could benefit from its former generation's work.
Agenda for next year
Reworking student fee
I will advocate for a reduction of student fee for the following year as Outaouais students do not have physical access to most things in the downtown campus. Thus, Outaouais students will have less financial issue.
Advocating student Space Budget
I will advocate for MSS Outaouais to the SSMU as it serves the common benefits of students in the campus. Like the Downtown campus, the Outaouais campus needs a wellness space, so that students who want to take a break can find a space to rest.
Improving accessibility for Outaouais clubs
I will advocate for clubs within the MSS Outaouais society. So that many interesting clubs in the campus could go beyond the scope of faculty of medicine and be open to McGill student in general. Similarly, I will find more opportunity for Outaouais student to be in contact with SSMU interest clubs.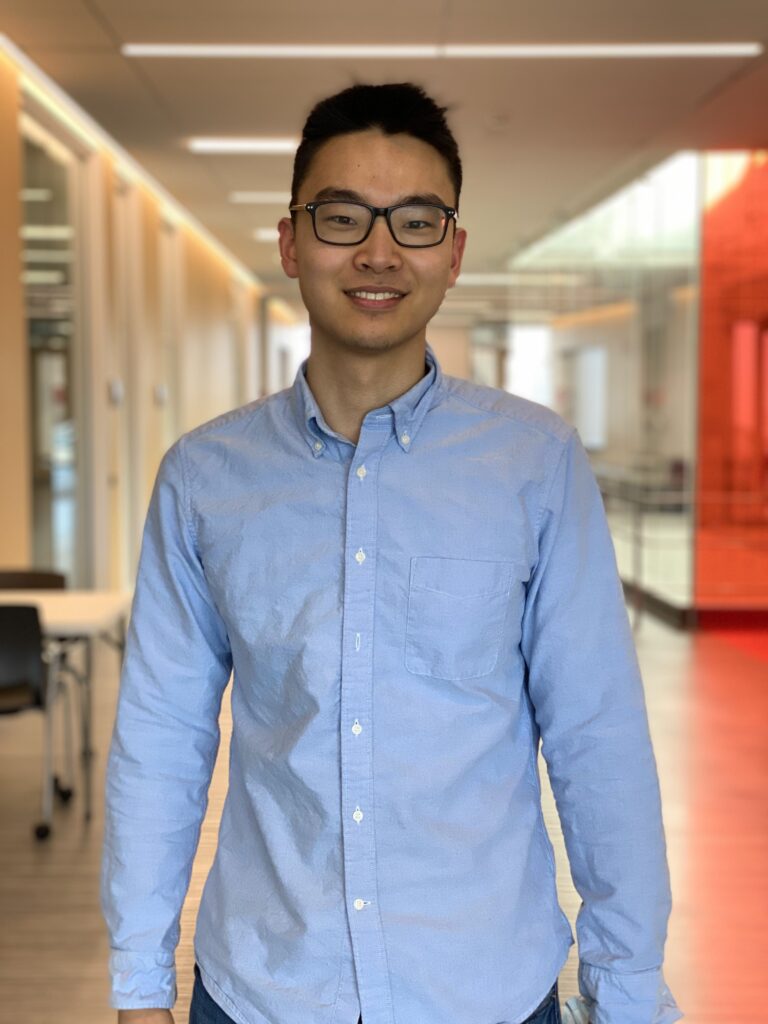 3 points clés
Le plaidoyer au nom des étudiants du campus Outaouais
L'accessibilité
L'engagement.
Salut tout le monde!
Je m'appelle Peter et je suis un étudiant de 1re année au Campus Outaouais. Je suis très excité de soumettre ma candidature pour le poste de représentant de l'université de la MSS Outaouais pour l'année 2022-2023. Étant des cohortes peu nombreuses au Campus Outaouais, j'ai appris à connaitre la plupart des personnes dans les derniers mois et ce serait un honneur pour moi de représenter, défendre et promouvoir les intérêts d'un groupe d'étudiants si intéressants et attachants au sein du Student Society of McGill University (SSMU) et du Sénat de l'université McGill.
Ma plateforme repose sur 3 principes : le plaidoyer au nom des étudiants du campus Outaouais, l'accessibilité et l'engagement.
Plaidoyer au nom des étudiants du Campus Outaouais :
Comme représentant de l'université de la MSS Outaouais, mon premier but serait de régler le problème des frais déboursés pour les installations sportives du campus à Montréal. Idéalement, l'option de payer pour ces installations serait optionnel. En effet, encore aujourd'hui, les étudiants au Campus Outaouais doivent payer pour des installations sportives à Montréal, donc payer pour un service qu'ils n'ont pas accès de manière régulière et que très peu de personnes utilisent. Ensuite, mon deuxième but serait de regarder avec la SSMU comment changer ou adapter la politique de santé SSMU pour que ça puisse bénéficier encore plus les étudiants à Gatineau.
Accessibilité:
Pour moi, il est primordial que chaque étudiant puisse exprimer ce qu'ils pensent réellement facilement, pour que je puisse représenter les étudiants du campus de la meilleure façon. Pour cette raison, en plus de venir me parler directement, à travers des moyens de communication anonymes comme Google Forms, les étudiants pourraient partager leur rétroaction sur mon travail ainsi que leurs inquiétudes ou problèmes en lien avec le SSMU ou le Sénat, ou tout autre problème que je pourrais rediriger vers la ressource appropriée. De plus, si nécessaire, je m'engage à prendre des notes des rencontres auxquelles j'assiste pour pouvoir résumer ce qui s'est passé aux personnes que ça intéresserait.
Engagement :
Finalement, en plus de m'engager dans le SSMU et le Sénat, j'aiderais les autres membres du conseil dans leurs responsabilités sociales telles que l'organisation de Frosh, dans le but de renforcer le sentiment d'appartenance chez les étudiants du campus Outaouais et, de manière générale, développer un meilleur campus.
Je vous remercie de prendre le temps de lire ma plateforme et pour toute question, n'hésitez à me contacter par courriel (Peter.tai@mail.mcgill.ca).
Peter