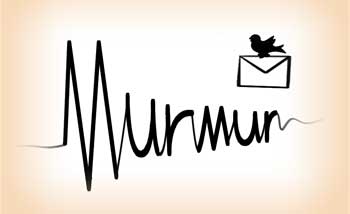 THE WEEKLY MEDICAL STUDENT NEWSLETTER OF MCGILL UNIVERSITY
The Murmur is the medical student-run newsletter containing events, announcements and items of interest to the medical students of McGill University, published weekly. Posting an advertisement in the Murmur will allow it to be communicated to all the medical students at McGill University.
PLEASE READ CAREFULLY: REGULATIONS WERE CHANGED IN OCTOBER 2020.
The following regulations apply to publications in the Murmur in order to maintain the quality of the newsletter. You will be asked to resubmit should you not abide by these rules.
Submissions must be made by Saturday at midnight (11:59 PM) of each week. Issues are sent either Sunday evening or Monday morning;
Advertisements must be resubmitted for them to be republished another week;
Advertisements may not be posted more than two (2) times in The Murmur;
Submissions must be in English and French;
600-character limit still applies (around 100 words);
CAPS, symbols, and multiple exclamation points are not permitted in the title and the description;
It is not permissible to submit classified ads here. For more information, please email the VP Internal at vpinternal.mss@mail.mcgill.ca.
You will receive a confirmation email after you have submitted your ad. If you have any questions, please email the VP Internal at vpinternal.mss@mail.mcgill.ca.